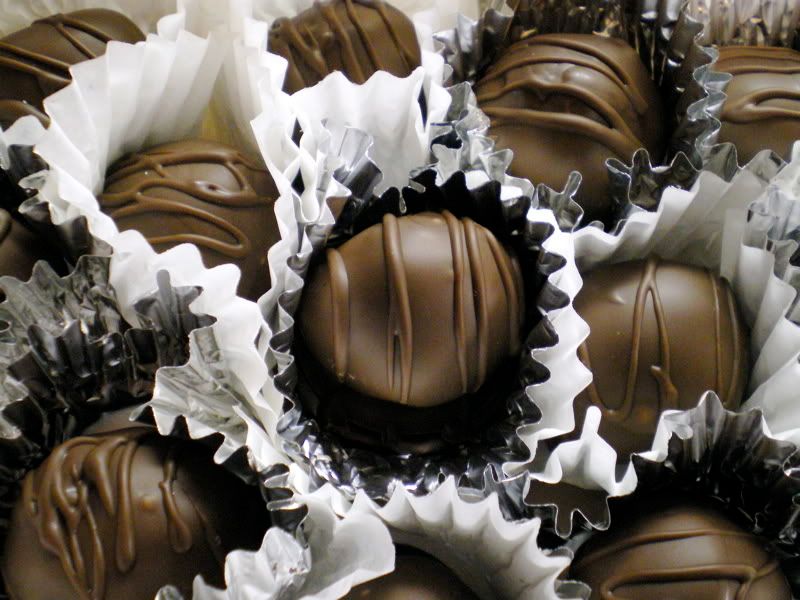 Since DJ's kids are with us tonight... and all weekend (don't get me started)... we decided to celebrate Valentine's Day last night. I aked him to cook for me as he is most certainly the

M

aster of the Grill

. What a fantastic meal :) He found heart-shaped rib-eye steaks (the preferred cut of the Repressed Pastry Chef!), made baked potatoes, veggies, salad and roasted elephant garlic. If you're a garlic-lover and you've never had elephant garlic you simply must try it. Each clove is basically the same size as a whole head of regular garlic. If any of you have roasted Elephant Garlic and can clue me in as to why it turns green, that'd be great cuz I most certainly do not know! LOL Thank goodness the green color in no way impacts the flavor because as a rule the RPC is not a huge fan of green food (that means me no likey avocados... nuh unh!!!).
It was really nice to have dinner cooked for me last night. And yes-siree-ricky-bobby that was one goooooood meal. The steaks were so big we immediately had to divide them up for left overs to enjoy this weekend.

I didn't really want any big deal of a gift... I just asked for a small carry-pack to fit on my bike. I always forget to bring Advil or my Dr. Haushka's Lip Care Stick or something else I deem to be essential when we go out on a ride. I'm better off just leaving it in the carry-pack on my bike so that way I'll have it with me :) Oh and speaking of my bike, yes indeed I did register for the Los Angeles Marathon Acura Bike Tour - - - yay!!! DJ is registered as well - awesome! We'll be starting off right around 6am on Sunday March 2nd.... think of me as you're snuggled in your jammies, send up some prayers, good vibes, positive thoughts or whatever you believe it cuz I could use all the support I can get! LOL.
Well, my lovies, I hope each of you has a great Valentine's Day... whatever may be in your plans! And in honor of it being, well, ya know, Valentine's Day, of course I have to share some recipes for chocolate goodies :) ENJOY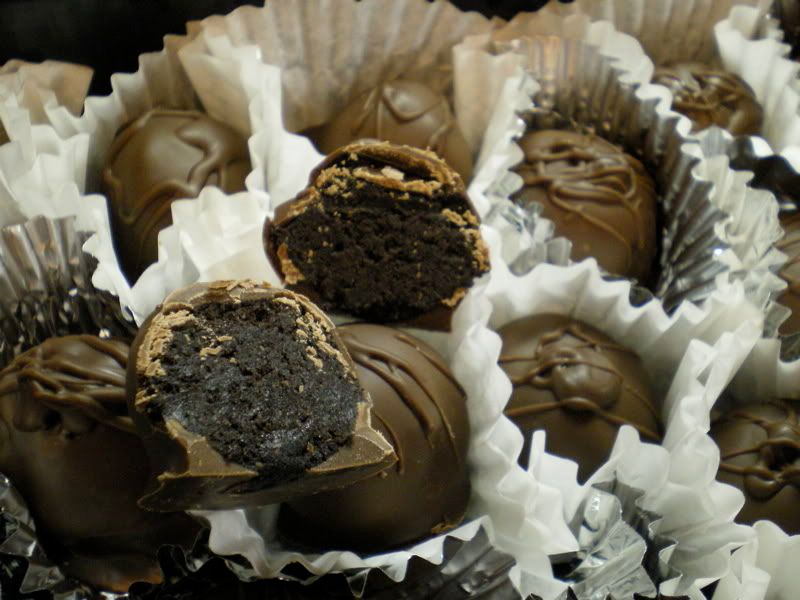 Oreo Truffles
Ingredients
1 full package of Oreo cookies
1 80z package of softened cream cheese
12oz dipping chocolate
(I use Chocolate Bark thinned with 1/2 tsp Crisco)
Directions
Crush up the cookies using a food processor, Magic Bullet, rolling pin, etc. Combine with the cream cheese and make sure it's mixed really well. Using your hands, roll into approx 36 1" balls. Melt the chocolate (I like the Bark because it melts easily in the microwave and stays pliable for quite a while) and roll each ball in the melted chocolate until fully coated. Place each coated ball on waxed paper until fully set.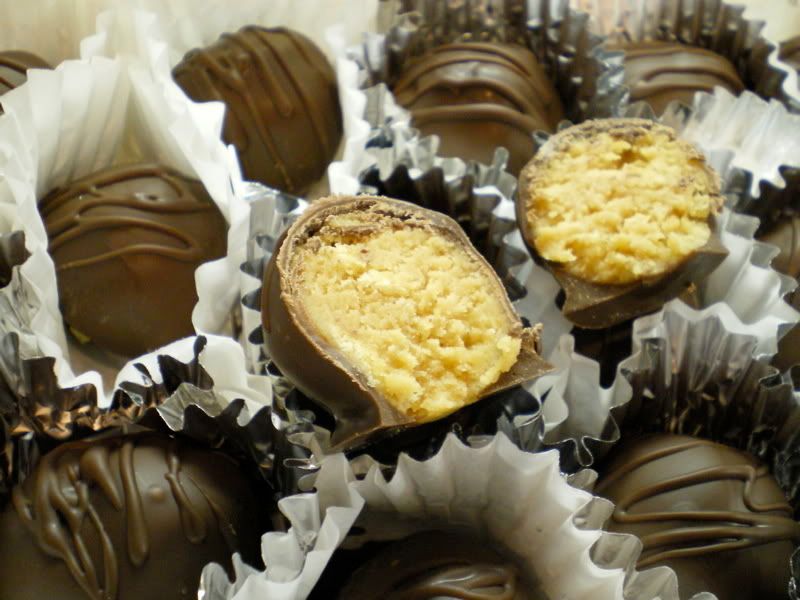 Nutter Butter Truffles
Ingredients
Same as Oreo Truffles except use a full package of Nutter Butter cookies... everything else, including the directions, are the same :)