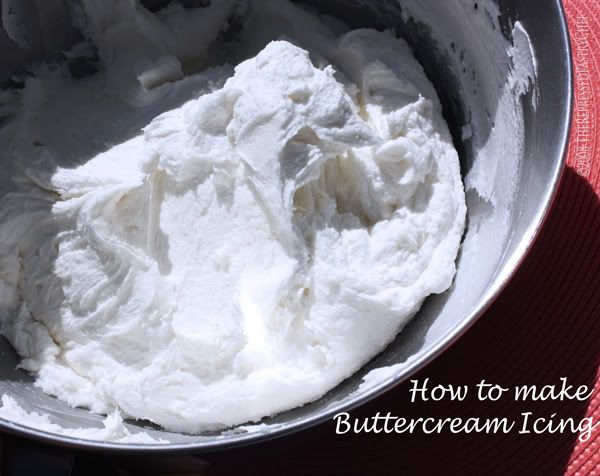 One question I come across all the time is "does anyone have a really good recipe for Buttercream Icing?". In response I've posted this recipe more times than I can count. If you're looking for a stand-up-and-take-notice, rave-worthy, knock-it-out-of-the-park recipe for buttercream icing, bookmark this post right now because the one I'm about to share is what you've been looking for! This is the world's best buttercream icing :)


Okay okay... maybe not world's best... yet... but it will be. I'm confident that if you try this you will love it :) If not, well, then I was wrong... but I'm not... you will love this!

In another life, I was into cake decorating. I got into it by taking Wilton cake decorating classes thru the parks & recreation system. The classes were one weeknight each week at the High School down the street. We had full kitchen facilities though we never *baked* the cakes in class.

I found I really enjoyed it - and after I completed the Level 1 class I decided to continue to Level 2... and then Level 3. I'd make the cakes, decorate them and since I was single at the time, I'd bring them to work and let my colleagues devour them :) It wasn't long until people were asking me to make cakes for them... and they paid me. I loved it, I really really did. Fast forward many years later... and while I no longer make cakes for customers, I still enjoy making them for family and friends.... and for me! I love cake. I really do :)

This recipe for buttercream icing is without a doubt the absolutely best Buttercream icing I've ever found. And it's really pretty simple. It's just butter, shortening, clear vanilla extract, confectioner's sugar and milk. But don't let the simplicity fool you into thinking this is just an ordinary, run-of-the-mill buttercream. The end results is positively fantastic! After all, this is the world's best buttercream icing - at least in *my* world :)


Buttercream Dream Icing
Ingredients
1 stick salted butter - room temperature
1 stick unsalted butter - room temperature
1 cup shortening
1 tablespoon Clear Vanilla extract
2 pounds confectioner's sugar (powdered sugar, 10x)
4-6 tablespoons very cold milk

Directions
Cream the butter and shortening in the bowl of an electric or stand mixer. Add the clear vanilla extract and combine well. Begin adding in the sugar and mixing thoroughly after each addition. After all of the sugar has been added and mixed thoroughly, begin adding the very cold milk... one tablespoon at a time, combining very well after each addition (mixer on medium-high to high speed) until you reach the desired consistency.

Here's a tutorial in words and pictures...

Put one cup of shortening in the bowl of an electric or stand mixer...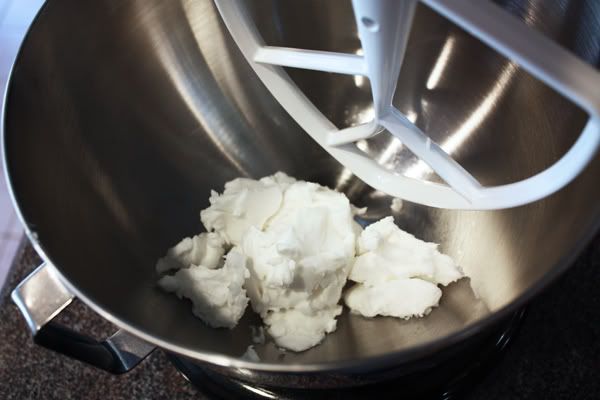 ... add one stick of salted butter and one stick of unsalted butter each at room temperature...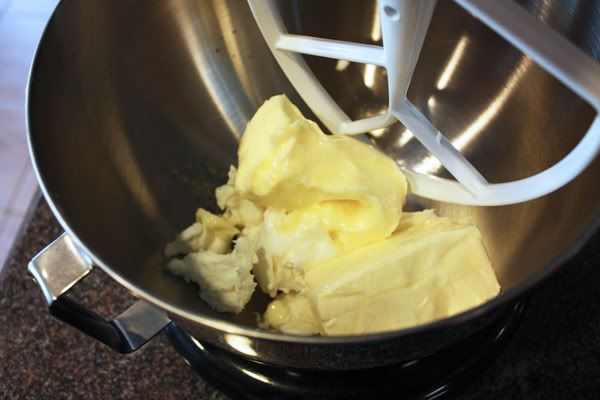 ... cream together the butter and shortening...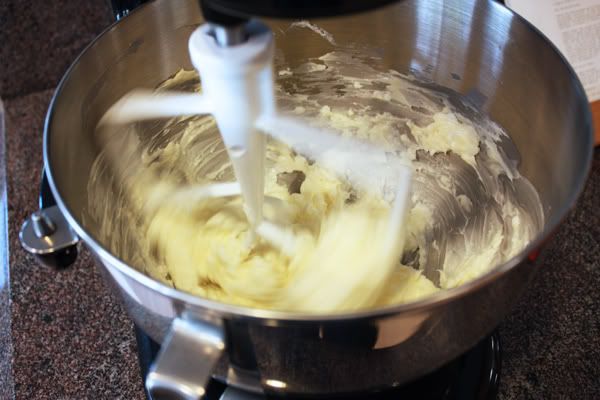 ... This is Clear Vanilla Extract and it's what you want to use for white icing. The reason you want to use clear vanilla extract is because it creates WHITE icing. Now, if you're going to color your icing a darker color, you can probably get away with using regular vanilla extract which is brown. But if you want white buttercream as your end result or if you want to color your icing a pale color, you definitely need to use **clear** vanilla extract. And speaking of coloring your icing, use gel or powder colors, don't use liquid food color because it will change the consistency of your icing...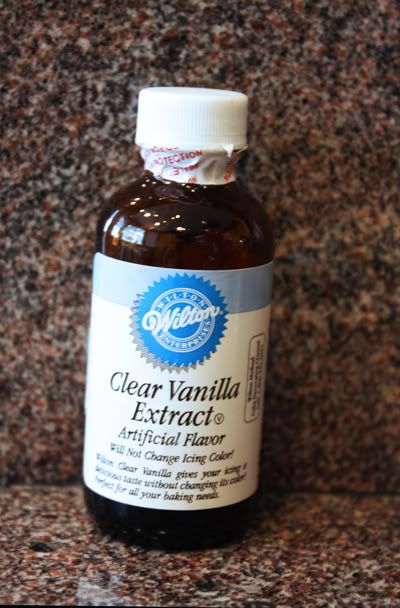 ... add one tablespoon of Clear vanilla extract... see how it's like a very pale light yellow color? This won't effect your icing color at all :)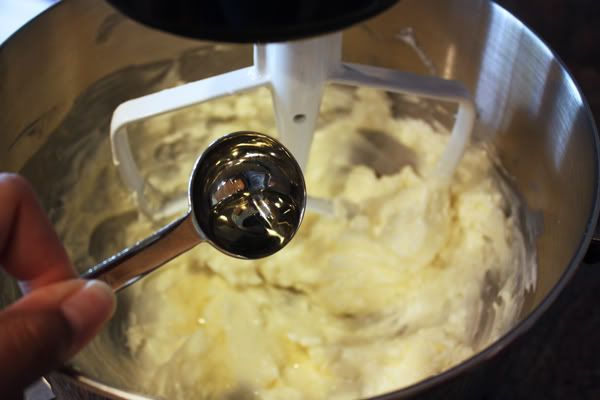 At this point, you want to mix in the vanilla. I didn't take a picture of this step but you can figure it out :)

... next you want to start adding the confectioner's sugar. Don't add it all at once or your kitchen will be covered in a white cloud of powdered sugar... not that I've ever done that or anything! LOL. I use a 2-pound bag and usually add the sugar about 1/4th of the bag at a time...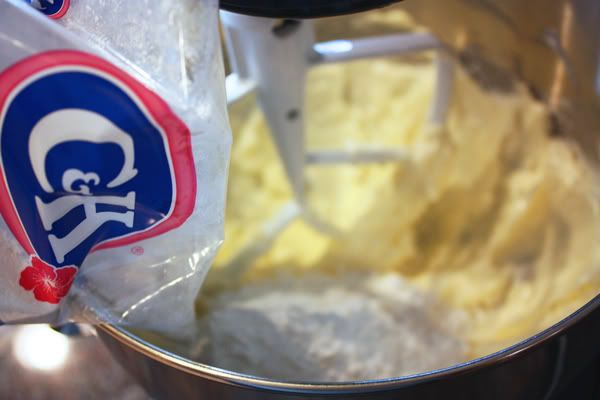 ... this is what it will look like after you've mixed in the first amount of confectioner's sugar...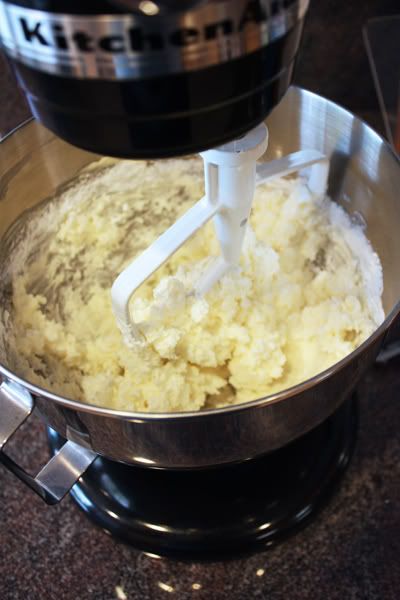 ... continue adding in more sugar and mixing very well after each addition...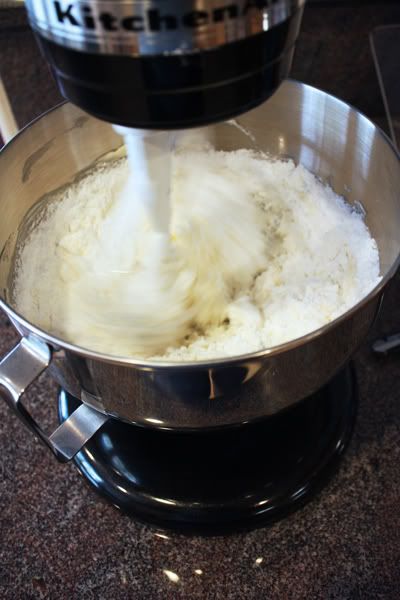 ... finish adding in all of the confectioners sugar and mix very well... I love this shot because you can see the paddle attachment just flying!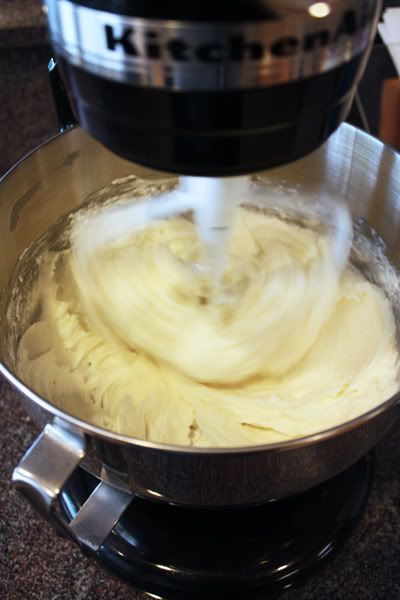 ... now that you've mixed in all the confectioner's sugar, start adding the milk, one tablespoon at a time and mixing well after each addition...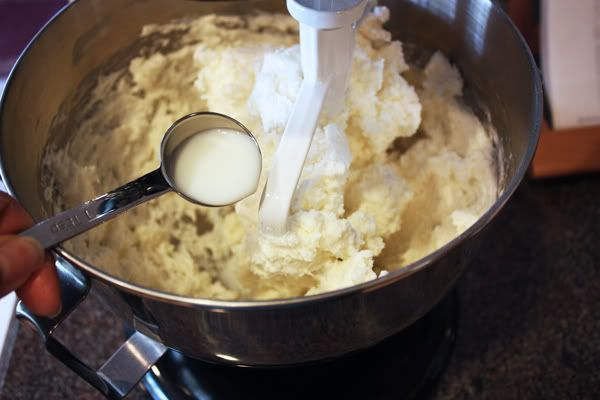 ... after adding about 4 tablespoons of milk this is what it will look like... you might decide it's perfect this way and if so, you're all done...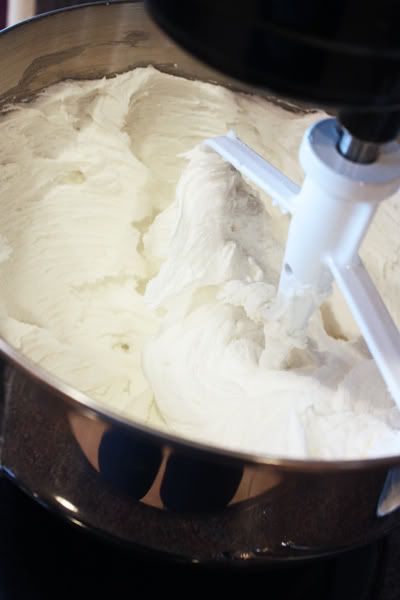 ... if you decided to add more milk, after 5 tablespoons this is what it will look like... again, you might decide it's perfect and you're all done...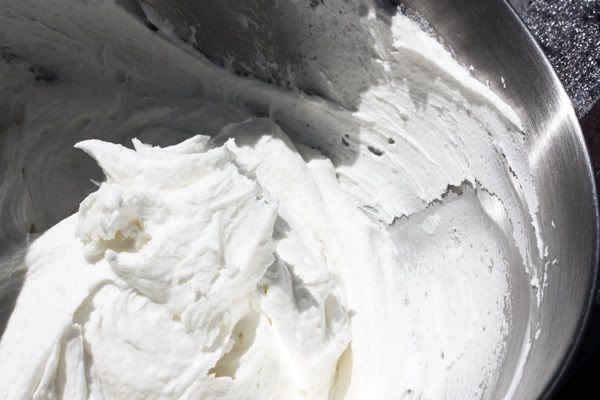 ... but sometimes you decide you want to add all 6 tablespoons of milk and if so this is what your buttercream will look like... it's light... it's fluffy... and best of all it tastes terrific.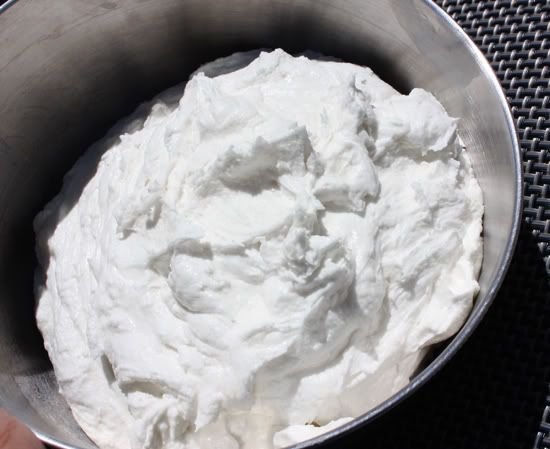 The important thing is to work slowly when adding the milk. You can always add more... but you can't take it away if you add too much and the icing is too thin. You want it to be thick enough to set up well... but you don't want it so thick that you can't pipe it out of a pastry bag or spread it with a spatula.

Yes, this recipe does make quite a bit but keep in mind you can refrigerate the icing in a covered bowl. I usually make a whole batch of it, transfer to a large mason-style jar and just leave it in the fridge. When I need to use it, I just take it out, bring it to room temperature and give it some mixing by hand.

I hope you found this tutorial helpful. If you need to make buttercream, I urge you to try this recipe. Honestly, it's the absolute best I have ever found. Heck, even if you don't NEED to, you might just WANT to... and now that you have all this fantastic buttercream icing, you'll need some cupcakes or a cake to use it on, right? Right. Why not try the recipe I posted here for tropical cupcakes (just use the basic cupcake recipe) or the one I posted here for Dorie Greenspan's Perfect Party Cake (just make the basic cake recipe).


Have a delicious day!