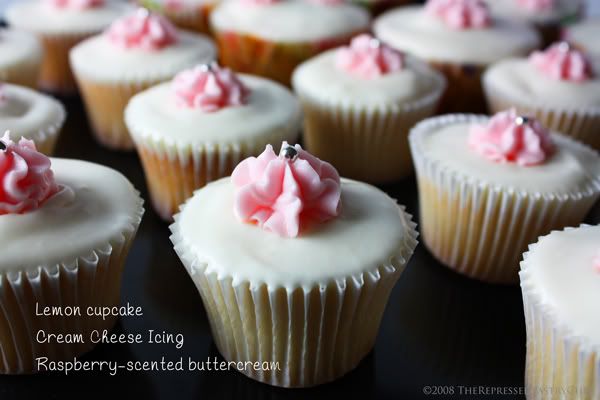 I'm a real fan of lemon flavored desserts... and lemon cake is a huge winner in my book. Leave it to the inimitable Dorie Greenspan and her Perfect Party Cake recipe to be the perfect cake for a killer cream cheese icing!

Recall that back in March the Daring Bakers chose Dorie Greenspan's Perfect Party Cake as the monthly challenge. As soon as I completed that cake, and tasted it, I knew it was a recipe that I'd carry in my repertoire for a long long time to come. Here is a link to that post. I enjoyed making that cake very much. The physical processes involved were very pleasing... for example combining the lemon zest and granulated sugar with my fingers really made me feel like an actual baker!!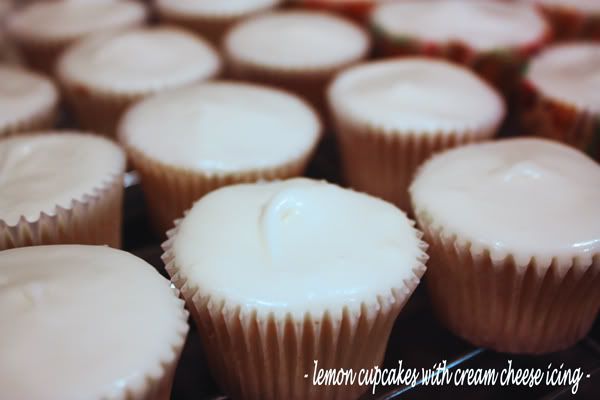 Lately I've been playing around trying to come up with a cream-cheese icing that sets up well enough to be piped from a pastry bag. And I've been failing pretty dramatically. Don't get me wrong, the icing ends up tasting fantastic but it just doesn't set up for piping. One of my friends has repeated extolled the virtues of the combination of lemon cake with cream cheese icing. I figured I had some extremely tasty cc-icing so why not give it a try.

In a word... WOW! The tang of the cream cheese paired with the faint lemony goodness of Dorie's Perfect Party Cake is a serious winner! I just made the cake part of Dorie's recipe into cupcakes and used a very basic combination of cream cheese, confectioner's sugar and vanilla extract as the icing. It doesn't get any easier than that :)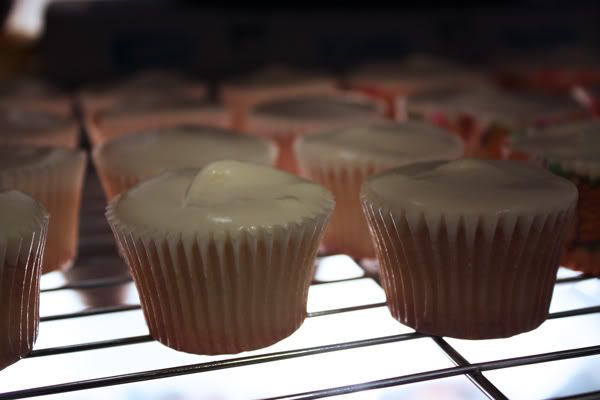 To dress them up a little I used a bit of buttercream icing (recipe here) tinted pink (with ChefMaster brand Ribbon Pink gel icing color) and with a very small amount of raspberry extract. The piece-de-resistánce... a single silver dragée for a touch of elegance. That's all there is to it :) Fantastic flavor payoff without a whole lot of effort.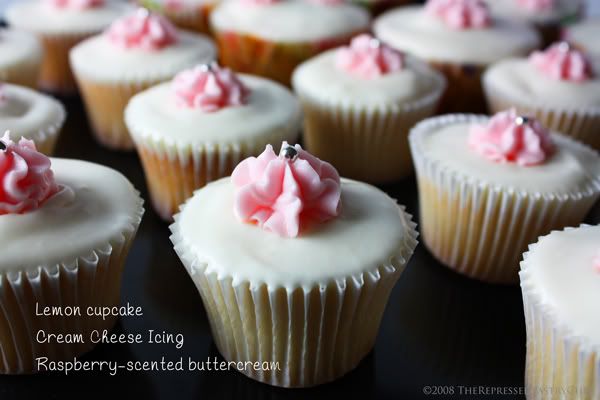 If anyone has a pipeable cream cheese frosting recipe to share, please let me know!! In the meantime, I'll keep playing to see what I can come up with.

Have a delicious day!