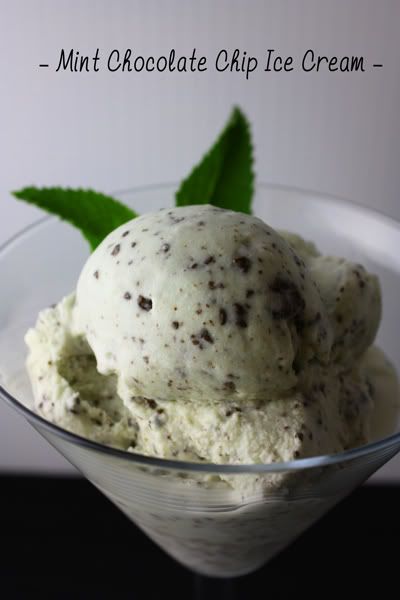 What better way to complete a holiday BBQ dinner than with some homemade ice cream! If you've got an ice cream maker, it doesn't get any easier than this :)

I remember when I was a kid sometimes my parents would have people over for cookouts and end the meal by making homemade ice cream. It was a rather involved process in which my father would buy a big bag of rock salt, dig the ice-cream maker out of the garage and everyone would sit around trying to hold a conversation while dad continuously checked on things and kept adding rock salt along the way to ensure the ice cream maker worked it's magic. It was always vanilla... it was always "soupy"... and truth be told I was never impressed! LOL

Oh how times have changed!

When I decided to buy a stand mixer last December, one of the big reasons I chose KitchenAid was the fact there are so many attachments. When the thought to buy an ice cream maker began ruminating in my mind a few weeks ago, I was torn between buying a stand-alone Cuisinart model or the ice cream maker attachment for my KA stand mixer. I went back and forth... and forth and back... finally deciding on the KA attachment and though admittedly I've only used it once, I'm very pleased with it!

I looked thru oodles and oodles of recipes both online and in print. Most sounded fantastic, especially Alton Brown's ice cream recipes, but started with a custard base that included eggs and needed to be cooked. I think I may have mentioned a time or two that I'm extremely LAZY so none of those recipes would work. I mean, it's bad enough the ice cream maker bowl needs to be in the freezer for 15 hours before the magic can begin ... that's enough "fore thought" for me! LOL. I didn't begin searching for recipes until the bowl had been frozen for 18 hours so any recipe that **then** required me to cook ingredients and let them cool for 4hrs, well, let's just say that wasn't about to happen! LOL

I came across a recipe on AllRecipes.com that was right up my alley. Just a handful of ingredients and nothing that required cooking :) DJ and the kids are big chocolate fans so I went for Mint Chocolate Chip to initiate our new gadget. Next week, though, it'll be lemon sorbet... all for me :)

If you've got an ice cream maker this is something you really should try. Here's a link to the recipe for Easy Mint Chocolate Chip Ice Cream

Okay so think about making some ice cream... or at least eating some ice cream... cuz if there's one thing I know for sure it's that there's always room for ice cream :)

PS... this entry has been submitted in Mike's You Scream, I Scream, We All Scream for Frozen Desserts blog event


Have a delicious day!