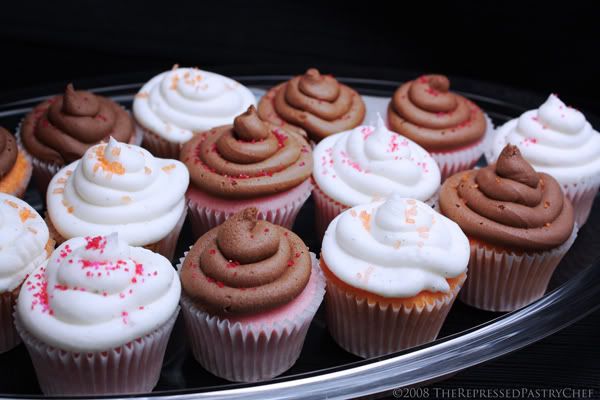 If baking is something you want to do... often... and well... it's essential to find your "go to" recipes. Having them in your repertoire is the first step to making your baking life easier and less time consuming. Never underestimate the power of a good basic cake recipe... and a good basic frosting recipe too :)

For me, the recipe for Dorie's Perfect Party Cake (DPPC) has proven time and time again to be the best basic cake recipe I have in my baking arsenal. I've shared it with you guys in in this post and I've heard from so many of you that it is indeed the perfect basic cake recipe.

I used it here for lemon cupcakes that I topped with cream cheese icing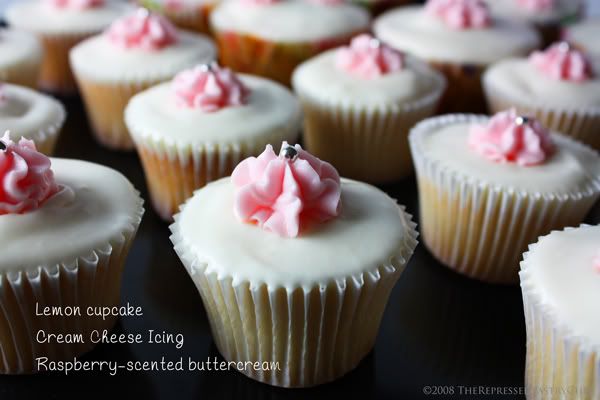 I used it for the orange cupcakes and raspberry cupcakes pictured below (as well as the first/cover photo)...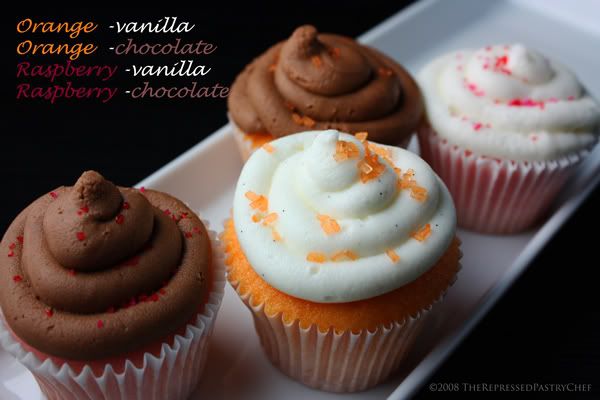 But it started here when I baked it as the recipe was written for one of our Daring Bakers challenges (really really bad pic below, sorry, it definitely does not do the recipe justice)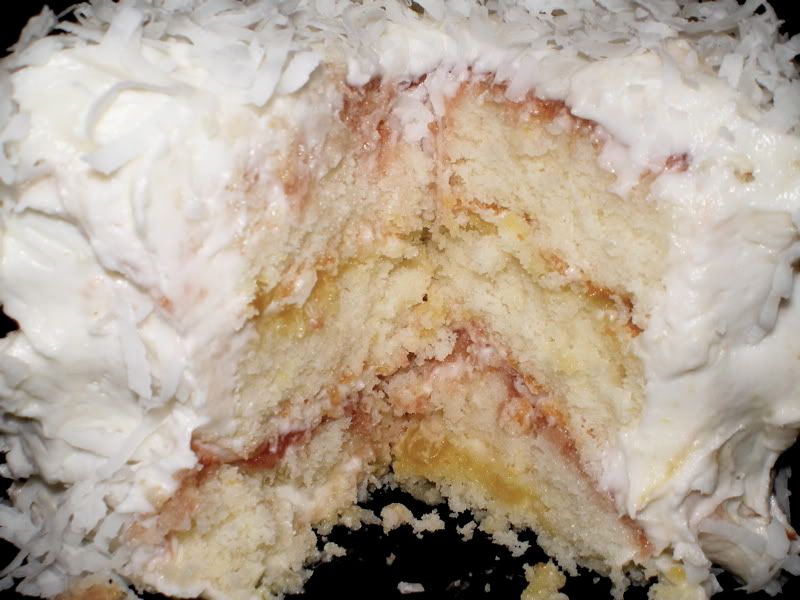 The recipe itself is so incredibly versatile that I recommend it every time I get asked if I have a good basic cake recipe. I've made it more often than I can count and I don't have pictures of each time. DJ's son "graduated" from 5th grade yesterday and I'm going to use the recipe again for the cake I'm making for his party this weekend. Some of you have read the recipe and told me "but I don't want to make a *lemon* cake". Okay fine... omit the lemon zest in the batter and you have a basic white cake... a VERY GOOD basic white cake :) The point is that by having a good basic cake recipe, you can add extracts/flavorings and colors (like I did with the orange cupcakes and raspberry cupcakes posted a couple of times above) and play around with it and customize it to your liking. Heck, add chocolate chips or pistachios if they float your boat. As long as you have a good solid consistently performing basic cake reicpe, you've opened up a world of possibilities!

Dorie also has a really great Cocoa Buttermilk cake recipe too... it's in her book Baking From My Home To Yours (available thru Amazon.com at an amazing STEAL of a price!). I used it to make these cupcakes pictured below...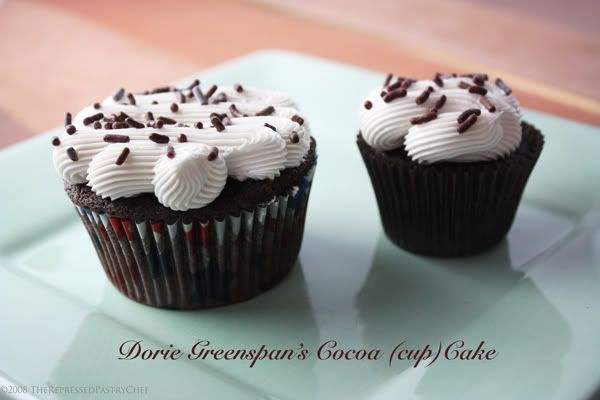 And I've already pointed you guys to my absolute favorite buttercream icing in this tutorial of how to make it. I wish I could take credit for creating that recipe... but it's just something I came across one time and found it to be so perfect that I recommend it anytime someone asks "do you have a good buttercream icing recipe". Same rule applies here about having a good basic recipe and being able to add to it. I've added lemon zest to it (paired it with the DPPC recipe) and created these...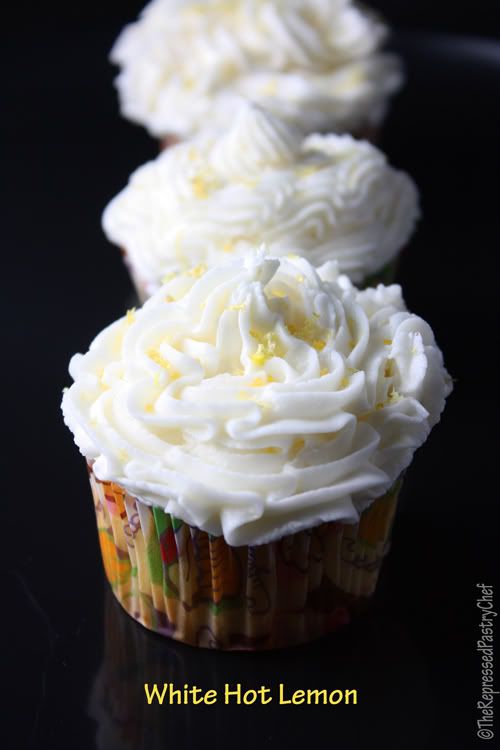 ... paired it with the DPPC recipe and just colored the icing to create these...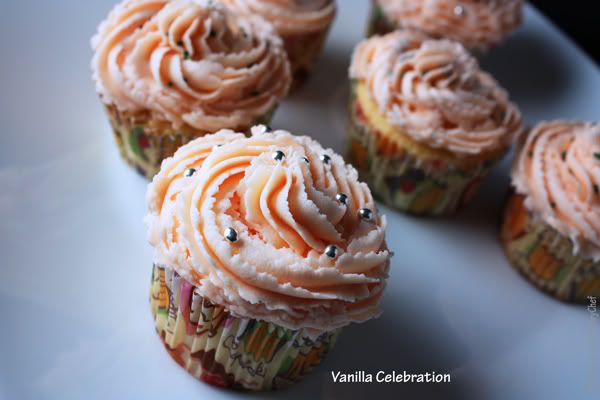 ... added cocoa powder to it and created chocolate buttercream... added peanut butter to it and created peanut butter buttercream... added mint extract and icing color to it and made mint buttercream as well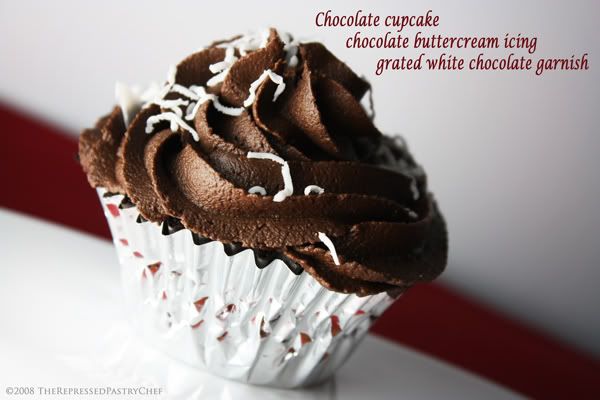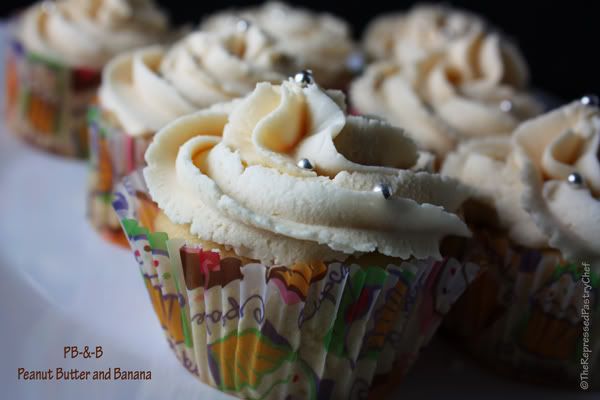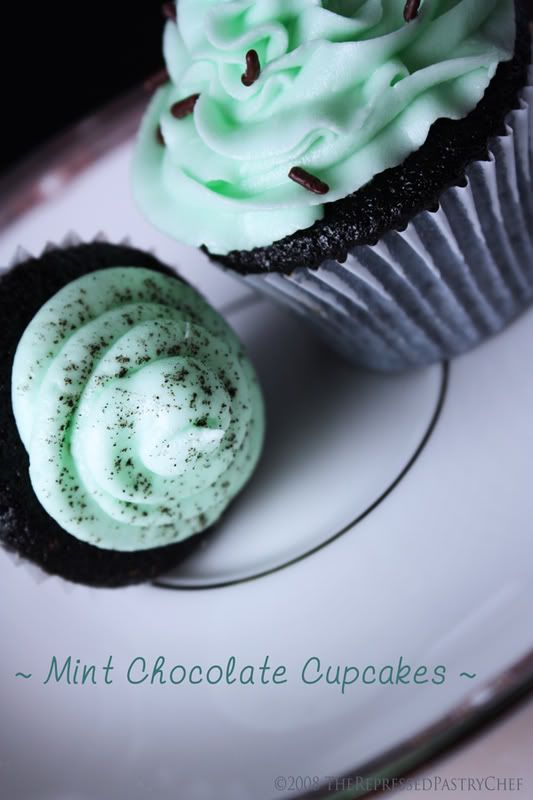 But these are my no-brainer, go-to, consistent performers. You probably have others in your toolkit that are perfect for you. I've found that if you don't have great basic recipes, you end up in a never-ending-cycle of time-consuming experiments... sometimes at the expense of your guests taste buds.

I recently made three dozen cupcakes for a pot-luck dinner and instead of using my tried and true DPPC recipe, I decided to try something new. In a word... no good. They were dry and lacked flavor - redeemed solely by the beauty of the frosting. But beautiful and delicious frosting can only hide so much and more than half the cupcakes were untouched. Sure didn't make me feel very good but I learned a valuable lesson... to trust what had proven itself worthy of being called my go-to white cake recipe... to trust in Dorie's Perfect Party Cake :)

If you're going to invest the time and money (hey, ingredients aren't cheap! LOL) to make something from scratch, you owe it to yourself (and your guests) to make it look **and** taste good too. So invest the time and find your great basic recipes... then trust them :)

Have a delicious day!