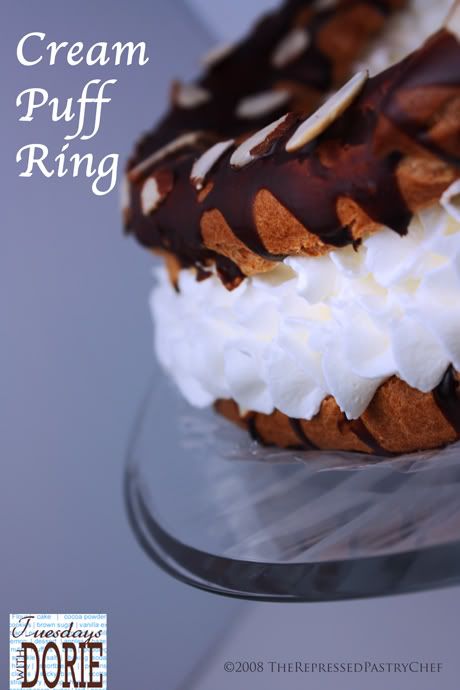 Puff pastries are sooooooo good! Very light... slightly sweet... and usually filled with creamy goodness. The opportunity to make Dorie Greenspan's Peppermint Cream Puff Ring brought a smile to my face - until I realized I'd run out of Mint extract a few days ago and not replenished it. Not to worry... I omitted the mint extract, opting to use vanilla sugar instead, and the result was... in a word... HEAVENLY!!!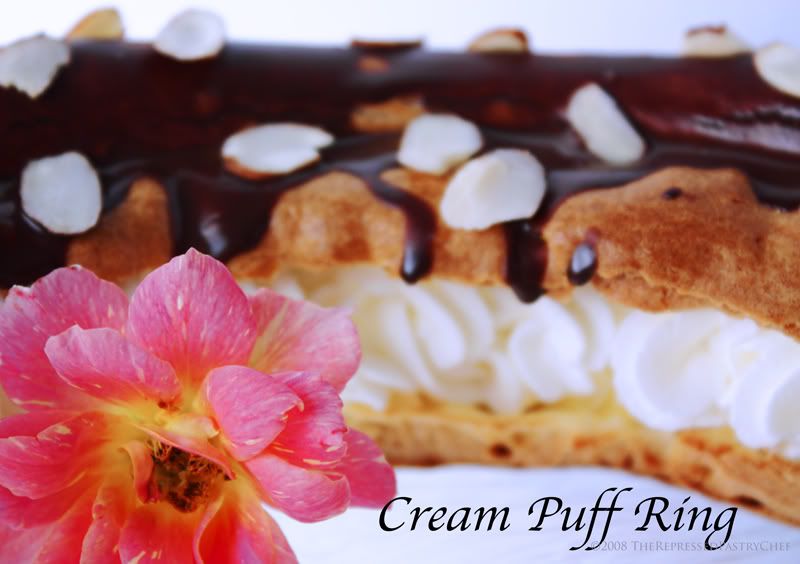 This week's Tuesdays With Dorie was hosted by Caroline of A Consuming Passion and I really have to thank her for an amazing choice! Growing up, cream puffs were always among my favorite pastries. I talked about it here in this post. Sure I've made cream puffs before - I'm certainly no stranger to working with puff pastry - but making puff pastry from one of Dorie's recipe is special.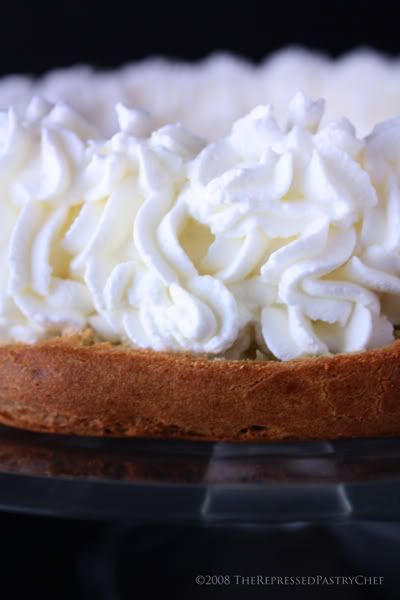 The process isn't difficult. Combining water, milk, butter, sugar, salt, flour and eggs. Using the stand mixer to bring everything to the right consistency. Loading the dough into a pastry bag. Piping out the circles. Baking the ring to its golden puffy perfection. Waiting for it to cool before slicing off the top with a serrated knife.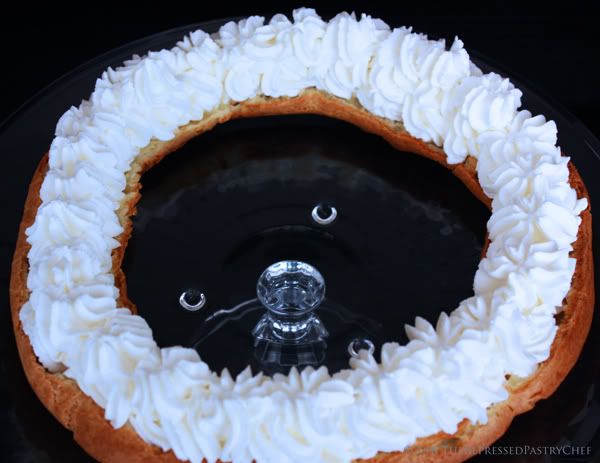 Making the cream was as easy as can be. Heavy cream and vanilla sugar. Whipping until stiff peaks form and then loading the sweet whipped creamy goodness into a pastry bag. Piping rosettes of sweetened deliciousness into layers of rows covering the bottom of the puff ring.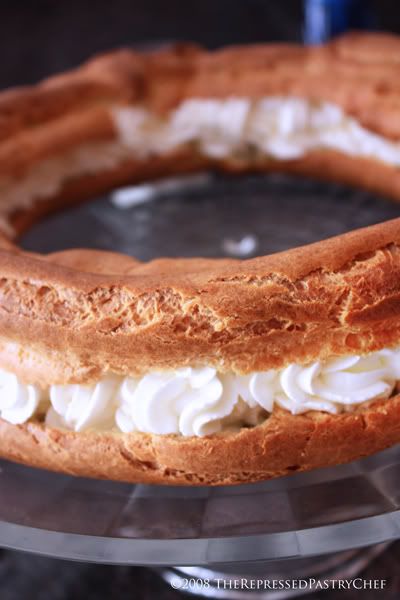 Carefully replacing the top so that the cream isn't "crushed" and finishing with a glaze made from chocolate and cream. Lastly, a sprinkling of sliced almonds as the piece de resístance!!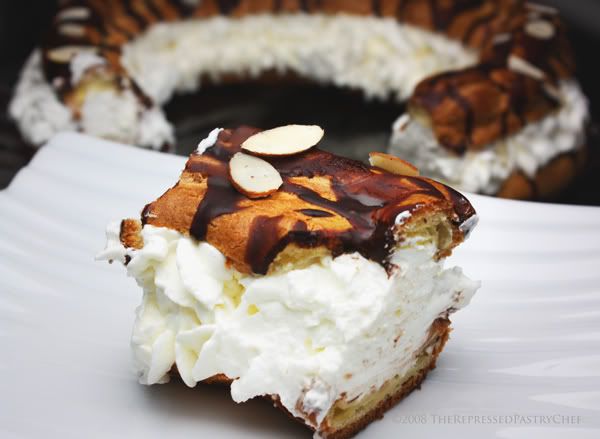 Once the individual components are assembled, this is a beautiful - - - and palate-pleasing - - - dessert that satisfies on so many levels. Oh sure, it may look elegant and you may want to eat it daintily... but uh uhn, no way, no how... just go for it, dig in greedily and enjoy every last bite! Heck, go ahead, make all those nom-nom-nom happy noises. I know I sure did :) :) :)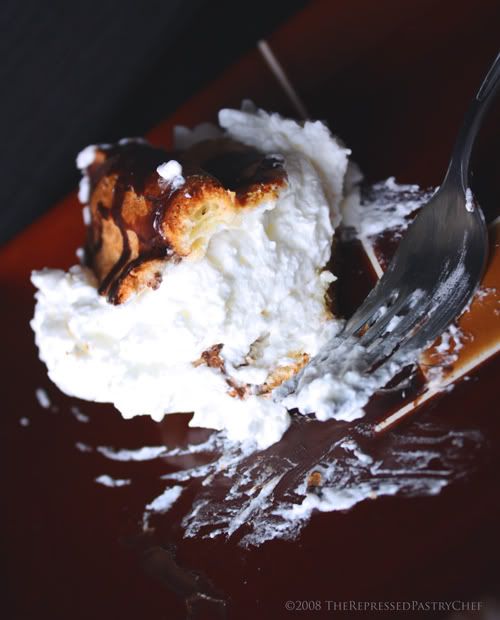 Now that you've seen my creation, why not check out some other talented folks who bake Tuesdays With Dorie. And if you want to check out the recipe, head over to our hostess Caroline's site A Consuming Passion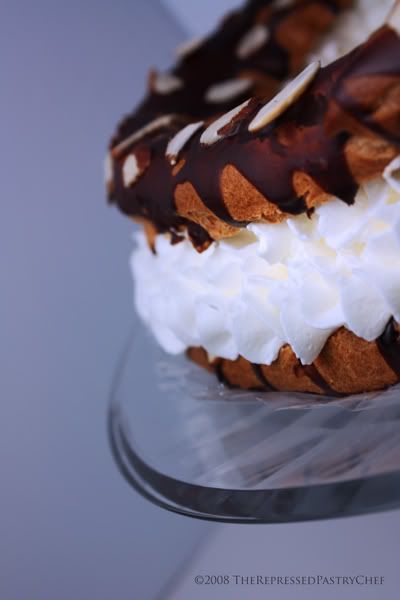 Have a delicious day!