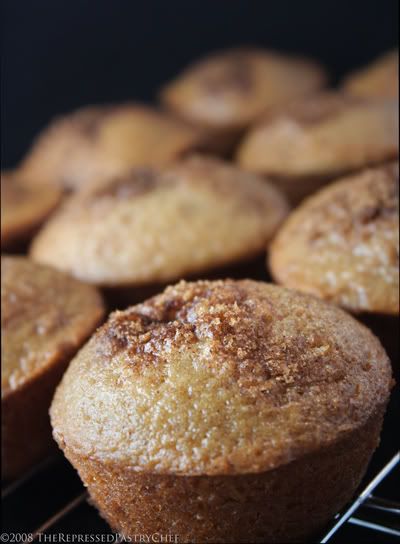 Nearly two weeks ago my sister gave me a half-loaf of "Amish" Friendship Bread and starter to make my own. Admittedly, the process for making this is a labor of love. Although I wasn't feelin the love, I dutifully followed the directions to mush the bag on the correct days... but wasn't all that enthusiastic about it. Ho-hum is how I felt, but I continued to dutifully follow the directions on what I needed to do. And then... about 5 days after she first dropped it off I finally tried a slice of the baked result that she'd left and yes siree ricky bobby that was some DEEEEEEEEElicious stuff. Holy mother of pearl what was wrong with me and my ho-hum attitude?? With one bite I was reinvigorated with vim and vigor (uhmmm still don't know what that is but it sounds good so I'm leavin it! LOL!!). I couldn't wait to get to the point in the process where I got to make my very own loaf!

Finally came the day to bake it... and don'tcha know, I was missing an ingredient. D'oh!!! I hate when that happens. But the next day I went to the store, purchased said ingredient, baked it up and was lost in all my nom-nom-nom happy noises as I devoured more than my fair share. Hey, what can I say, this stuff is good!!!

But I'm ahead of myself.

For those of you who haven't heard of Amish Friendship Bread, click here for a lil background. The basic premise is you get the recipe and a ziplock bag of liquid called the "starter" from someone who has just made it. Then for the next 10 days you have to "nurture" your starter. Most days you just need to mush the bag... but in the middle of the 10 day cycle you add sugar, flour and milk. At the end of the 10 day cycle it's time to bake it and pass along starter to others (or keep it yourself but that's not very "friendship"-like! LOL).

If you don't have any friends making it, here is a website which gives you info on how to make your own starter. Of course, I haven't done it but thought I'd pass it along in case any of you felt adventurous :)


Below are the instructions that come with your starter...

=====================

Amish Friendship Bread

Do not use any type of metal bowls or spoons for mixing.
Do not refrigerate. If air gets in the bag, let it out. It is normal for the starter to raise, bubble and fermet.

Day 1 – Do nothing - this is the date that is on the bag – be sure the bag has been dated
Day 2 – Mush the bag
Day 3 – Mush the bag
Day 4 – Mush the bag
Day 5 – Mush the bag
Day 6 – Open the bag; add 1cup each of flour, sugar & milk. Seal the bag. Mush the bag.
Day 7 – Mush the bag
Day 8 – Mush the bag
Day 9 – Mush the bag
Day 10 – Mix and divide the starter as follows:

Pour the entire contents of the bag into a non-metal bowl. Add 1 ½ cups each of the following: flour, sugar and milk. Measure out four 1cup servings and pour each into a separate gallon zip-lock style bag. Date each bag. Keep one for yourself (if you want to do this again) and give the other three to friends along with the copy of this recipe.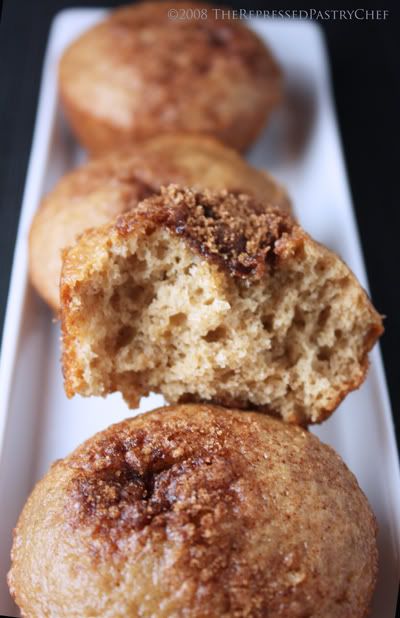 Preheat the oven to 325F.

To the remaining batter in the bowl add:
3 eggs
1 cup oil (or 1/2c oil and 1/2c applesauce)
½ cup milk
1 c sugar
2 teaspoons cinnamon
½ teaspoon vanilla extract
½ teaspoon baking powder
½ teaspoon baking soda
½ teaspoon salt
2 cups flour
1 large box of INSTANT pudding mix (flavor of your choice)

Grease 2 loaf pans. In a small bow, mix ½ cup brown sugar and 1 ½ teaspoon cinnamon. Dust the bottom of the loaf pans with half of the brown sugar / cinnamon mixture. Pour batter into the pans and sprinkle the remaining brown sugar / cinnamon mixture.

Bake for 1 hour. Cool in pan until bread loosens… about 10 minutes. Turn out onto serving dish. Serve warm or cold.

Options: Add 1 cup chopped nuts, raisins or chocolate chips

Note: Should the recipe not be passed on to a friend on the 10th day, be certain to tell the recipient which day the bag is at when it is presented to them. When you divide the starter, write the date on each bag. This helps keep better track of which day you are on. If you keep a starter bag for yourself, you will be baking every ten days. This bread is very good and makes a great gift. If you give all your bags away, you will have to wait until someone gives you a starter back since how to create the starter is a "secret" (or follow the link I provided earlier in the post! LOL)

Have fun and enjoy!

=====================

I had fun making mine. The yield was one loaf pan and a dozen regular sized muffins (which I baked for 27 minutes). I took the loaf to work and three bags of starter... all of it was gone within an hour - they LOVED it.

If you get an opportunity to make it, definitely go for it. It's good.... very very good :)

Have a delicious day!