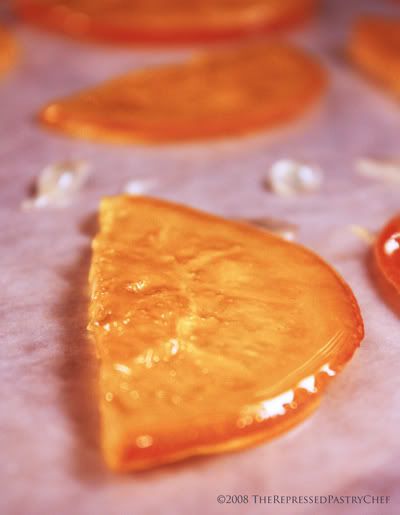 Ever thought about making candied orange slices? It's really not hard at all. I discovered the simple technique and I'd love to show you how.
There's a special cake I've been working on for a few days. It has quite a bit of orange liqueur for flavor and I thought decorating with a few candied orange slices would make for an elegant presentation. Problem was... I had no idea how to do it. Not knowing how to bake or decorate something doesn't stop me... I figure it's all been done before it's just a matter of finding the existing info :) I searched the 'net and compared a few recipes and then just dove in head first not really knowing what I was doing! LOL! Luckily, it'd be pretty hard to mess these up :)

Take an orange, slice it in half thru the ends (lengthwise) and lay the cut side down. Then take a very sharp knife (I have a Kyocera Ceramic paring knife which does a great job with this) and cut 1/4" slices. Set these aside.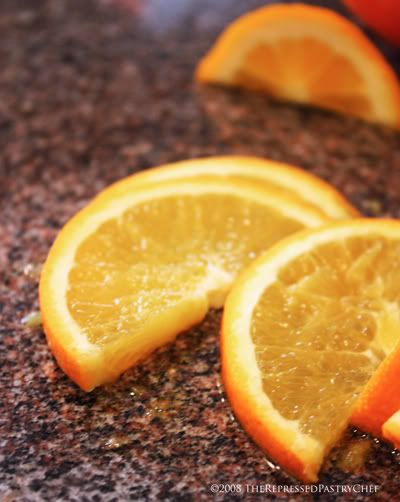 In a large, heavy skillet, bring 1.5 cups water and 1/2 cup of granulated white sugar to a boil... then add the orange slices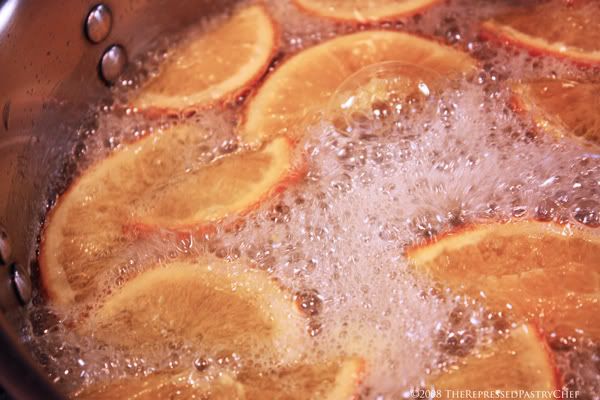 Let it boil for about 5-10 minutes, turning once or twice, then reduce the heat to medium and let it continue cooking for about 30 minutes turning occasionally.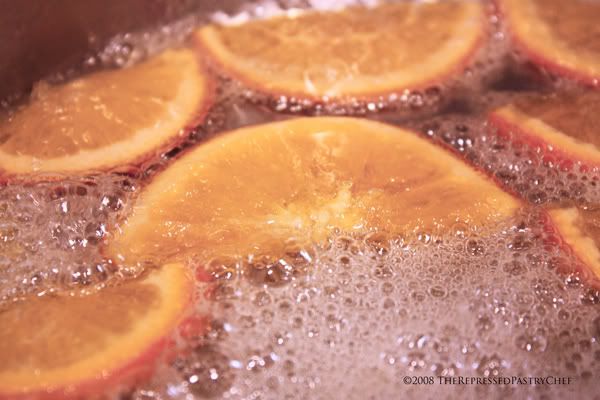 The liquid will thicken and become a syrup. Reduce the heat until the oranges are at a low simmer... continue cooking and occasionally turning until the syrup is thick and the oranges are translucent but still in tact.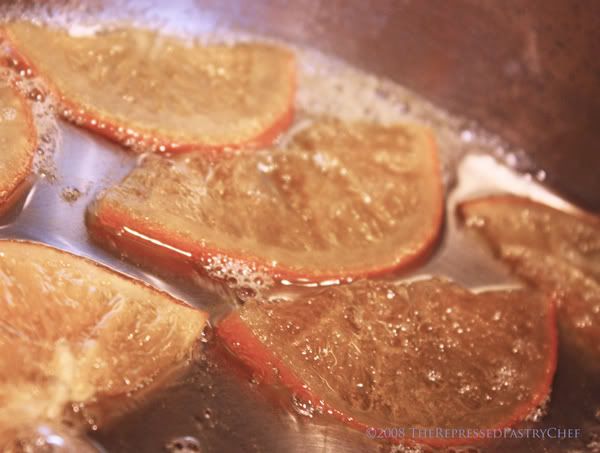 Remove from heat but let the orange slices remain in the pan as they cool for about 10 minutes... then remove to a sheet of wax paper to cool completely.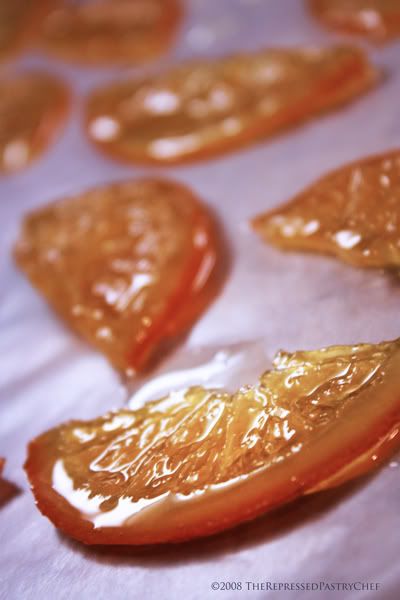 The syrup remaining in the pan can be saved and used in other dishes... great fresh orange flavor :)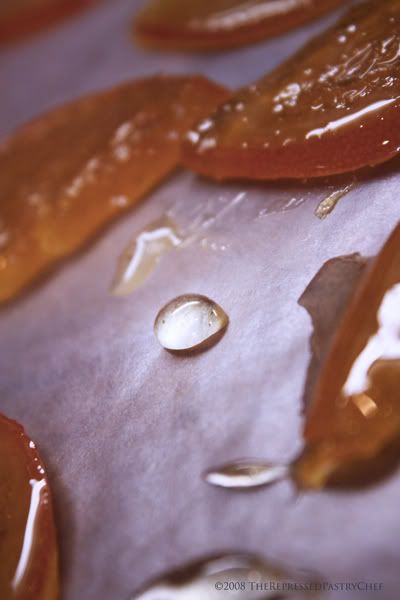 Later this week you'll see the special cake I made these for :)

Have a delicious day!