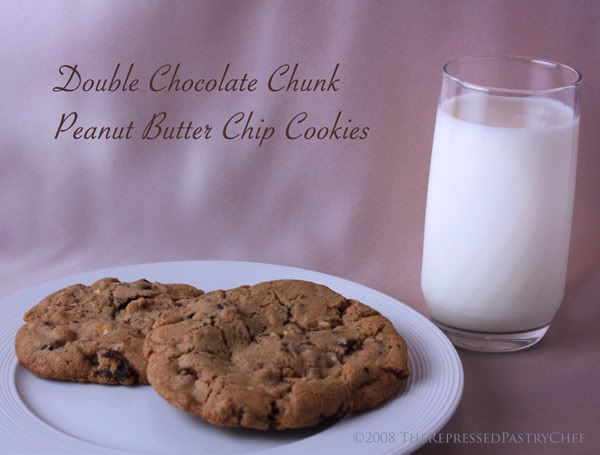 It's been a while since I last made cookies. A long, LONG while. But after dinner last night I decided it was time to change all that. DJ's kids are with us for a while and asked for cookies so, being a good step-mommy I went thru the cabinets to see what kind of chips I had. Of course they wanted chocolate... any kind of chocolate! LOL. I had cherry chips, toffee chips, mint chips, caramel chips, peanut butter chips, white chocolate chips, semi-sweet chocolate chips... and the worst part... most of them had gone all melty even though I keep them in (what I thought was) a cool dry cabinet :(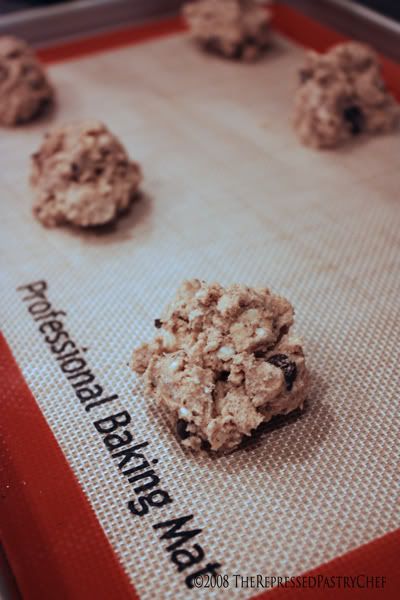 I salvaged what I could and threw the rest in the fridge or freezer (depending on just how melty they were). A while later I started chunking. See there, that's why these cookies are chocolate "chunk"... cuz the "chips" just didn't want to fully cooperate! I really should've taken a picture so you could see what I was up against. Most of the peanut butter chips were still in chip form... but kinda blended in to the batter since they were soft.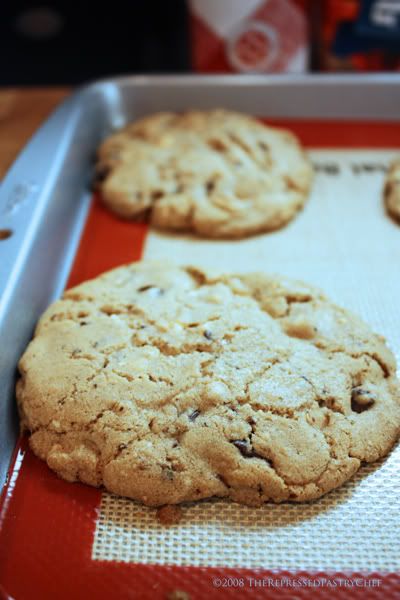 But they baked up nicely and the kids voted them to be deeeeeeelicious :) DJ really enjoyed them too.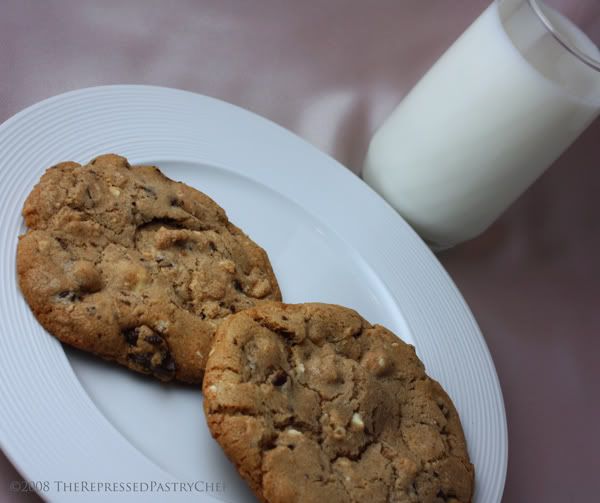 Double Chocolate Chunk Peanut Butter Chip Cookies

Ingredients
1 cup flour (all purpose is fine)
1 teaspoon baking powder
1 teaspoon baking soda
1/4 teaspoon salt
1 stick unsalted butter - room temperature
1/2 cup sugar
1/2 cup brown sugar - packed
1 egg
1 teaspoon vanilla extract
chocolate chunks, white chocolate chips, peanut butter chips... combined total of 2 cups

Directions
Preheat oven to 300 F.
Sift flour, baking powder, baking soda and salt in bowl. Set aside.
In the bowl of a standing mixer with the paddle attachment, beat butter on medium speed for about a minute.
Gradually add in both sugars and mix for about 2 minutes.
Add the egg and vanilla extract and combine well.
Add the flour mixture - about 1/3 at a time - and combine after each addition.
Add the chocolate chunks, white chocolate chips and peanut butter chips - and mix until just combined.
Bake at 300F for about 15 minutes, rotating the cookie sheet half-way thru the cooking time.

Makes about 2 -3 dozen cookies... depending on size.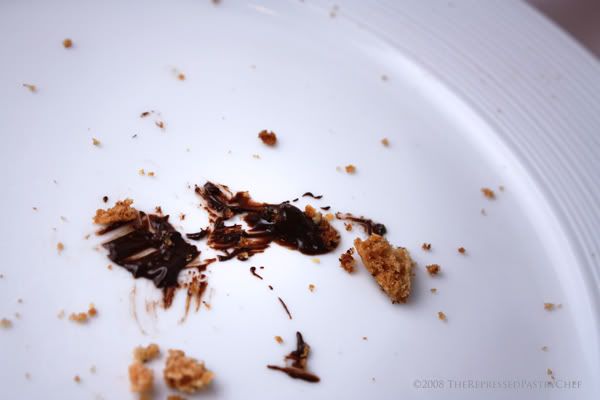 The edges come out crispy but the centers are nice and chewy... even the next morning (if they last that long! LOL). Let me warn you, during baking these things s-p-r-e-a-d! I find this to be unfortunately true of any cookie I bake that uses butter as the only fat. The melting point of butter is so low that the dry ingredients don't have enough time to really set up before spreading out :( Usually I get around this by using half butter and half butter-flavor Crisco. But yea, I know, so many of you are "shortening averse" so this time I went with all butter. Personally I dislike the result. I like a cookie that stands up.

As you can see from the pics, I made mine large and could only fit 6 on the cookie sheet at one time. Make em the size you like and that way you can get as many little ones... or as few big ones... as you happen to think is best.


Have a delicious day!