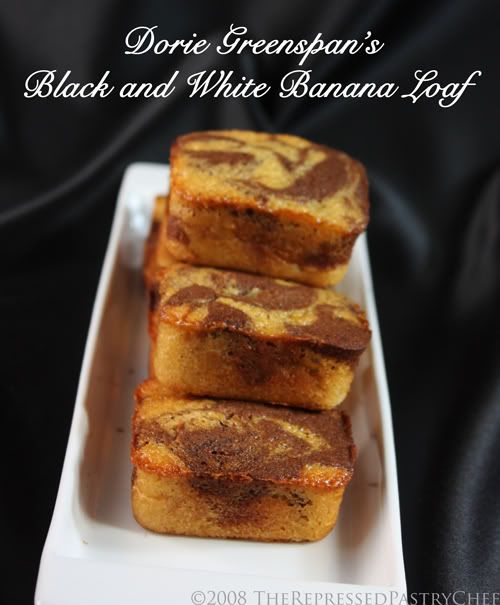 If it's Tuesday, then I'm baking with Dorie. And take a look at the fun recipe for this week... a banana bread with chocolate!! If you're a fan of banana bread... and you're a fan of chocolate... you're gonna love this one :)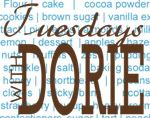 This week's TwD host was Ashlee of A Year In The Kitchen and she picked one of the more unique recipes in Dorie Greenspan's book Baking From My Home To Yours. Sure, anyone can make banana loaf... and many of us have made several of the them... but a marble-y one with chocolate is kinda spay-shul ;-) I'm actually allergic to bananas... and not a big fan of chocolate... so I made this for my family and friends. Nothin say lovin like somethin fresh from the oven.... right??? Riiiii-iiiight :)

And yeah, I know it's called a banana LOAF... and I know it's supposed to be made in a LOAF pan, but I have this really cool Calphalon pan that I was just dying to use... and bein the rebel that I am... I decided to use it! I made individual mini-sized, square-shaped loaves cuz yeah, that's just the way I roll.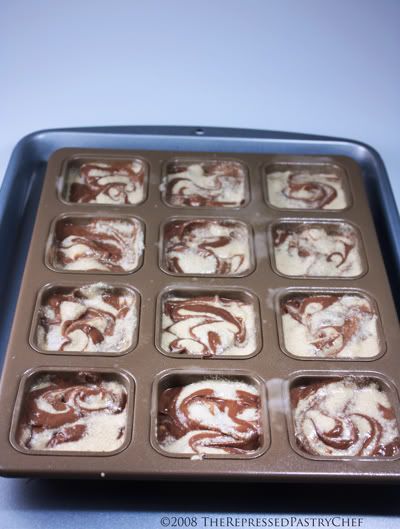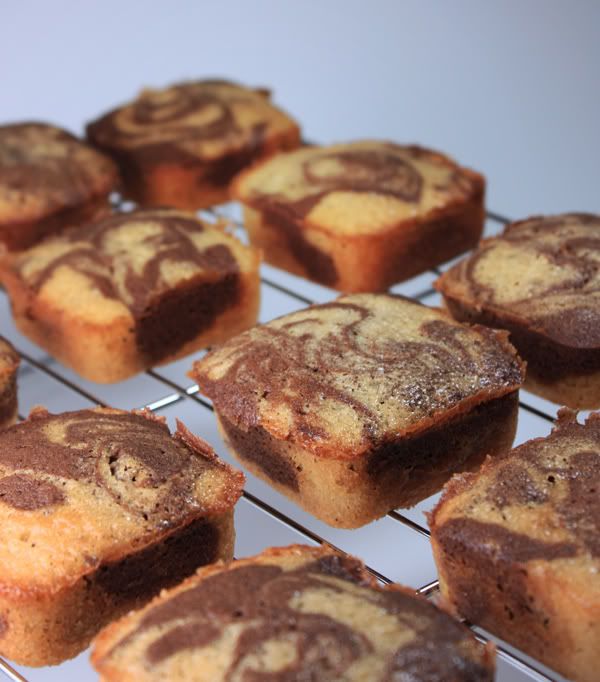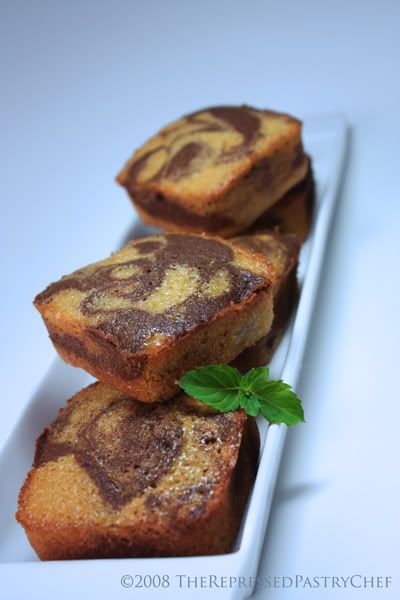 Check out the other TwD bakers and their version of this nifty recipe from Dorie. And next time you feel a lil hankerin comin on for some nanner-bread, make this recipe. Hey... did I mention it's got rum in it? Ohhhhhhh yeah!

Have a delicious day :)