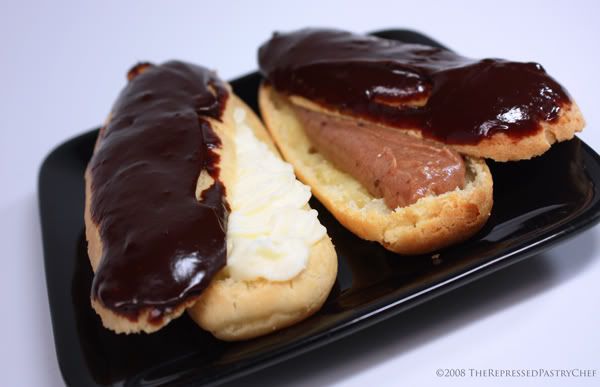 The end of another month means it's time to reveal the Daring Bakers Challenge. For August it was Chocolate Éclairs by Pierre Hermé and what a delicious choice this was! The hosts for this month were Tony and MeetaK and what fun I had with this.

Sure, I've made this before but never using Pierre's recipe (which can be found on either Tony or Meeta's blog) so this was a change. The basic elements are the pate-a-choux (puff pastry), the cream filling and the chocolate on top. Sounds easy, huh? :)

Having made pate-a-choux a few times before, I thought this would be a rather easy task. Although, yes, I had learned a few things from my previous experiences it didn't stop me from having problems this time around! LOL! The first thing is to make the pate-a-choux dough and get it to the proper consistency... you want this beautiful "V" shape coming off your paddle attachment...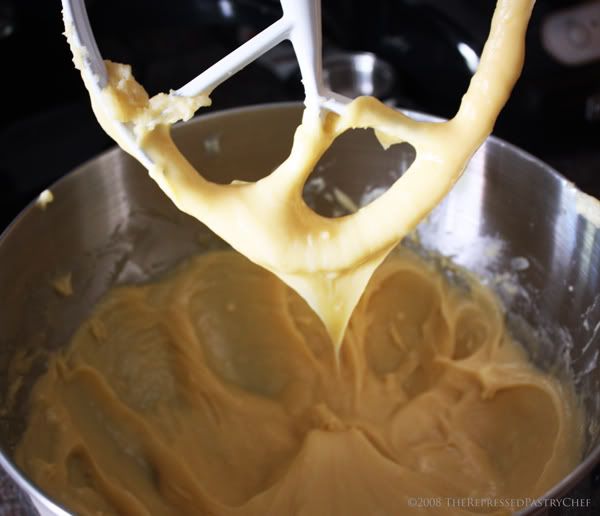 when you've got that, you know you're on the right track :)

Pipe out the dough approximately 4-5" long...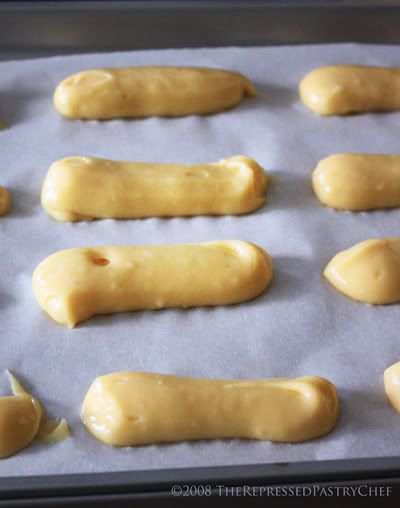 and bake at the correct temp for the correct time and you're supposed to have beautiful puffed pastry. I say "supposed to" because if they're not really all the way done on the **inside** they'll deflate as they cool... just as my first batch did here (with the exception of the one that actually came out fine... eh, go figure)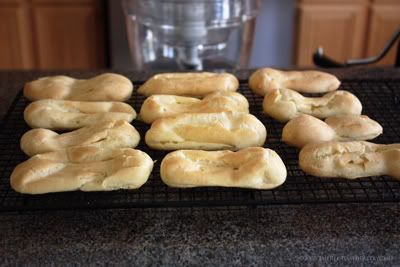 (pay no attention to the oddly shaped ones on the right side... we-won't-even-go-there! LOL)

Now, if you bake them thoroughly, they don't deflate as they cool... as you can see with this batch here.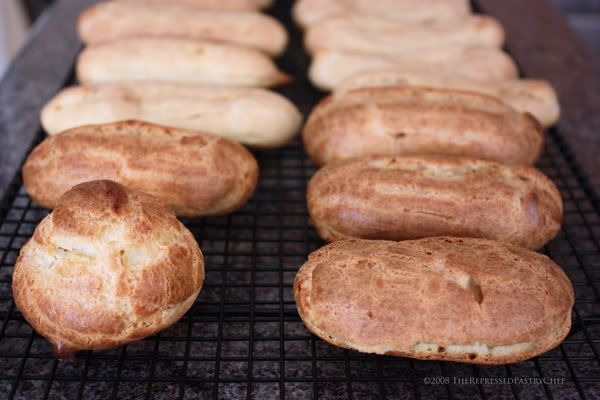 These I actually baked on Sil-Pat and not parchment... and I thought I'd cooked them waaaaaaay too long because of how brown they got. But you can see they didn't deflate. So... lesson here is to actually cook them longer than you think since just because the outside looks done, the innards might not be. In addition to the éclair shapes, I also piped a bunch of cream puff shapes too. Hey, same dough, same filling, same process... same fantaaaaaabulous taste!

Speaking of the filling... I made a few different kinds of filling... vanilla pastry cream... chocolate pastry cream (adding chocolate to the vanilla pastry cream)...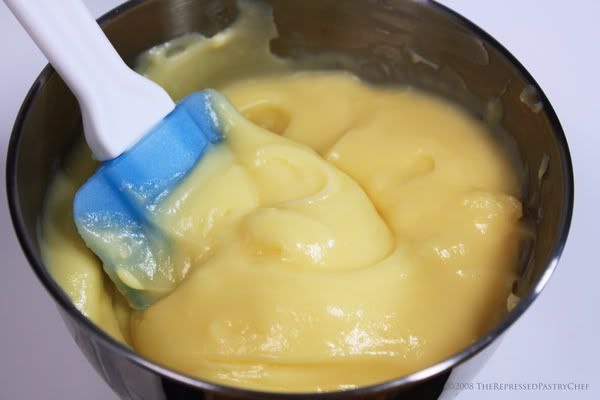 and diplomat cream (which is a bit lighter than pastry cream but not as light as whipped cream)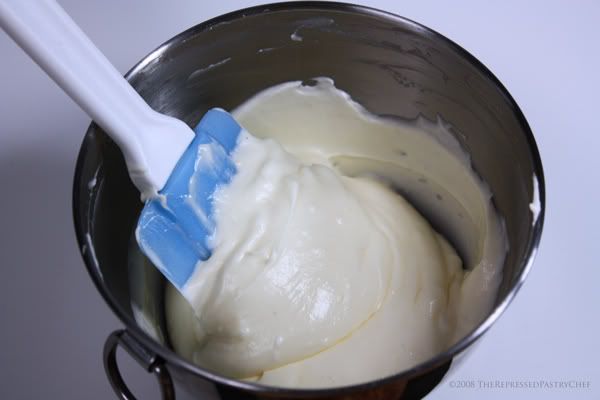 For some reason I forgot to take a photograph of the chocolate pastry cream. Totally slipped my mind. But you know I made it and you know I used it, otherwise how else would I have this gorgeous baby right here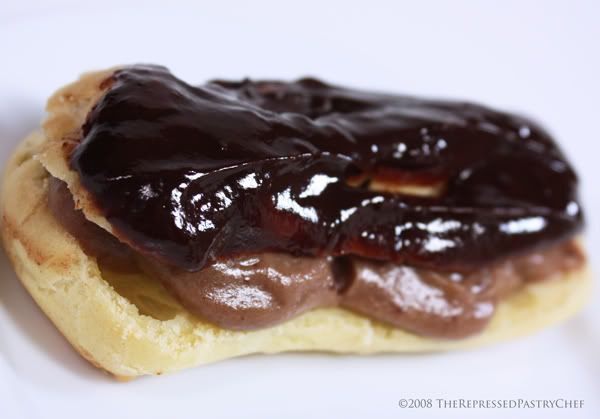 To fill, you can either slice in half or just stick the pastry bag tip right into the end of the eclair and squeeze it in. The innards of the baked pate-a-choux is relatively hollow. Then give it a dousing of the chocolate glaze and voilá you've just made chocolate éclairs!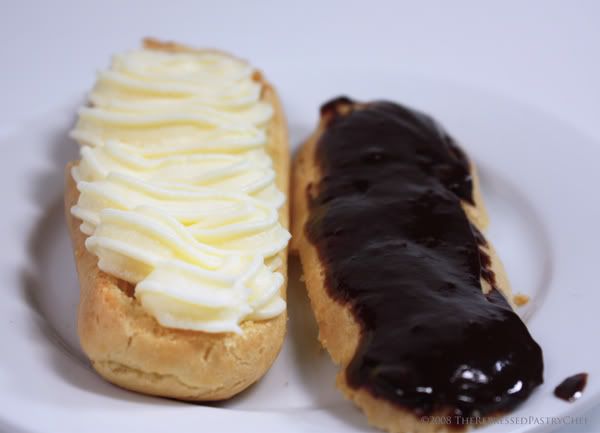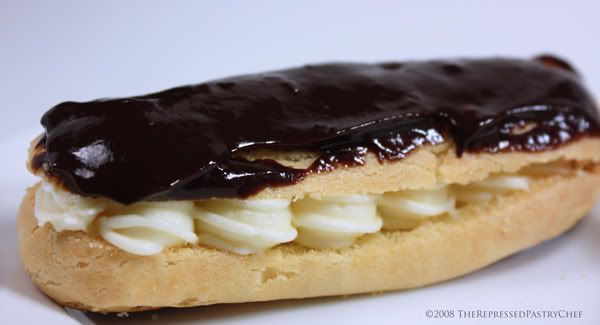 Please drop by and visit the other daring bakers and see how they did with this month's challenge as well.

Have a delicious day!