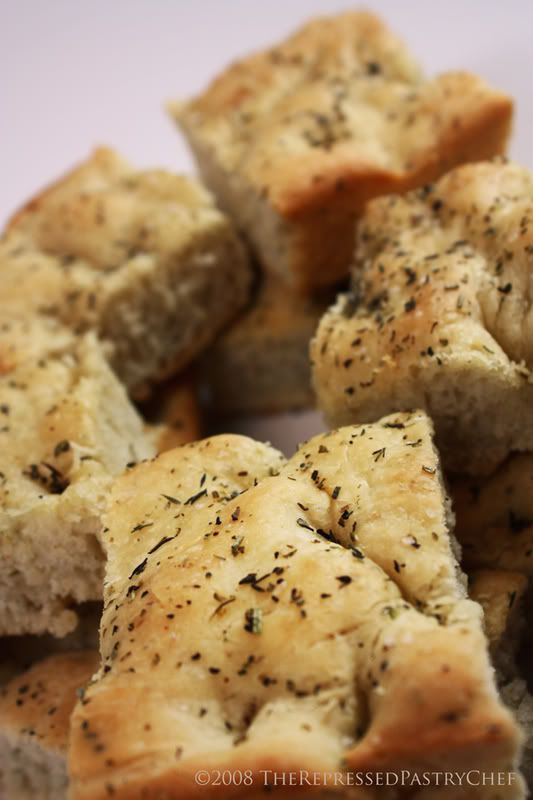 I think I've mentioned a time or ten that bread is a big hit in our household... pretty much any kind of bread. I came across this recipe a while back... and tried to make it a couple of weekends ago but ran short on time. Friday afternoon I came home and started it before anything else. From thought to table in under 2 hrs? This is my kind of bread!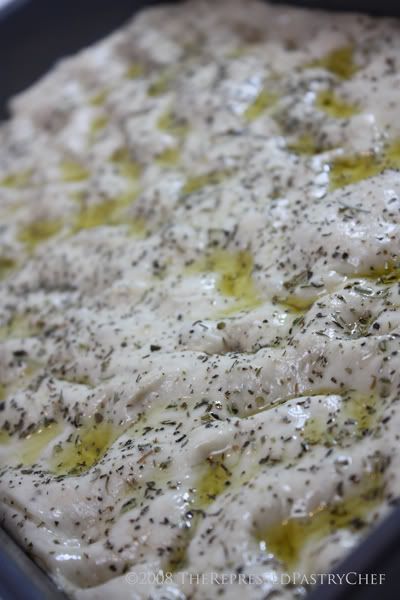 You mix just five ingredients in a bowl for 60 seconds and turn it out into a prepared baking pan. Let it rise for about an hour then dimple it with your knuckles, drizzle on some olive oil, sprinkle on the seasonings and bake it.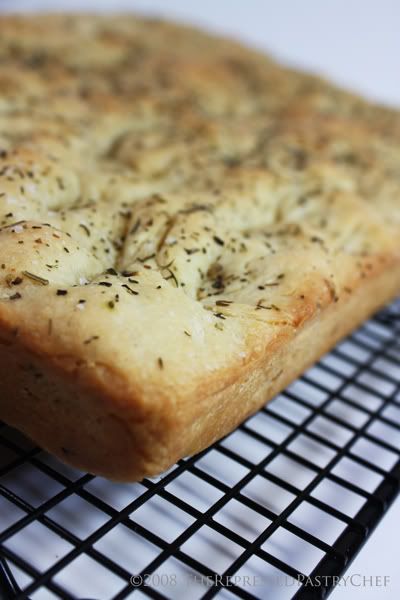 After about 30-40 minutes you've got a nicely baked pan of focaccia... and a fantastic smelling house :) Let it cool for a few minutes in the baking pan then turn out onto a wire rack. Either serve warm or cool to room temperature.... it'll taste delicious either way.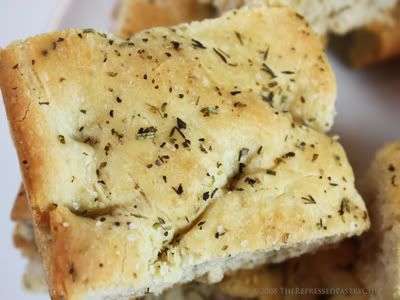 For the full recipe so that you can see for yourself just how easy this bread is, click here. It's m'mmm sooooo good!!

Have a delicious day :)