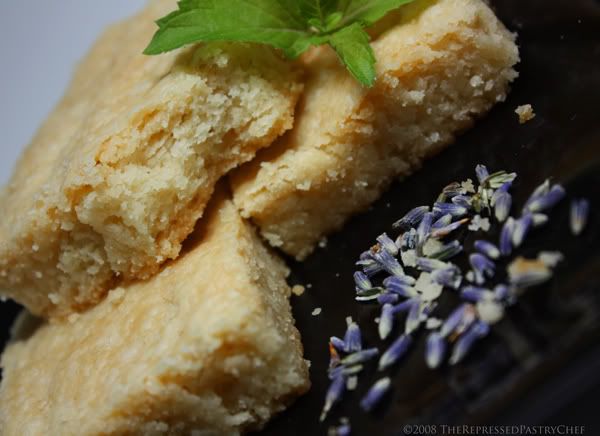 Tonight, I couldn't wait to get in the kitchen. It's been uber-stressful at work and I've been coming home exhausted... falling asleep on the sofa by 7pm most nights. Although I've been wanting to bake, I just haven't had the energy to bake. But today at work I vowed to change that tonight. I pulled out one of my most trusted cookbooks, found a lovely-sounding recipe for Shortbread cookies... then added a touch of culinary lavender. Delish!

One of my favorite cookbooks is Joy of Cooking. It's not full of beautiful, high-impact, gorgeous, glossy color photos... it's over 1,100 pages of recipes, techniques, conversions, equivalences and instruction. I have the 75th anniversary version and I'm going to start baking at least one recipe each week from it. If you don't have this book, it's one I highly recommend (along with the other cook/bake books on the right sidebar of this page).




Lavender Shortbread Cookies
(adapted from Joy of Cooking)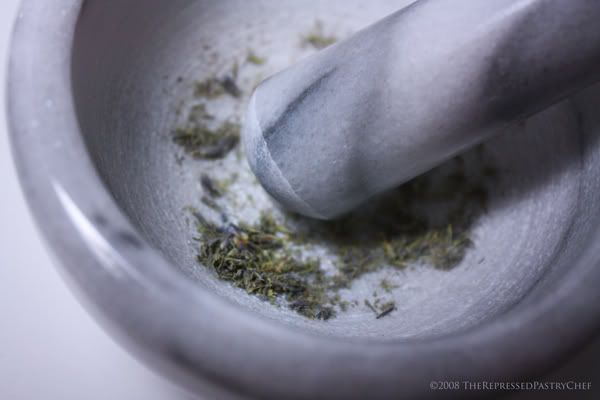 Ingredients
3/4c butter - softened
1/4c powdered sugar
1/4c granulated sugar
1 1/2c all-purpose flour
1/4t culinary lavender

Directions
Preheat oven to 300F
Using a mortar -&- pestle, crush the lavender almost to powder - set aside
In a large bowl, combine the butter and both sugars.
Add in the flour and combine until well blended.
Add the crushed lavender and combine well.
Press the dough, evenly into an ungreased 8" square baking pan.
Using a fork, deeply pierce the dough all over
Bake until lightly browned, darker at the edges... approximately 50-55 minutes.
Remove from oven and cut into squares immediately.
Cool in pan or remove to wire rack.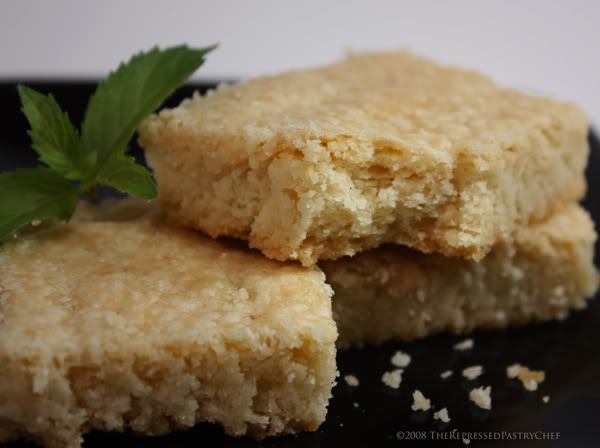 If you prefer, the lavender can be omitted. Either way, this is a simple and delicious cookie.
Enjoy!