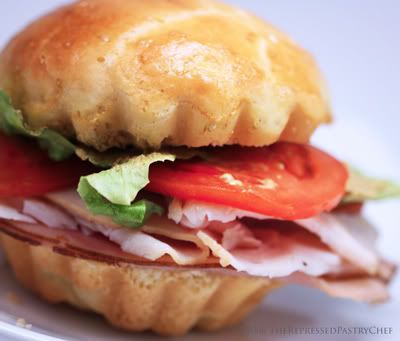 I took a chance with this. While I've heard of Brioche, I don't recall that I've ever eaten it. But I have some free time this weekend (yay for 3-day holiday weekends!!!) and I thought I'd give it a try. Turns out it makes a nice lunchtime sammie!!!

When I lived in Alexandria, Virginia, there was a wonderful bakery we'd go to on the weekends.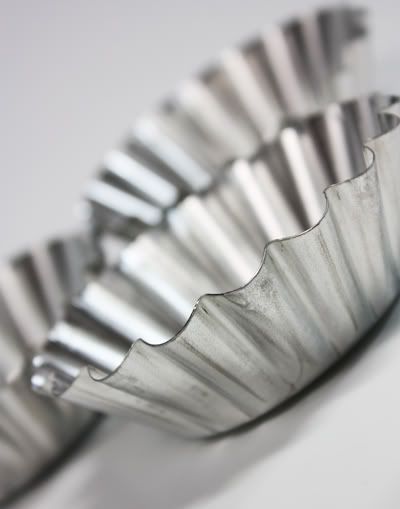 They had marvelous breads and their smells wafting thru the air were out of this world. Just walking by across the street, the delicious scents simply drew you in. Irresistible, they were. For such a compact area, it was a large bakery that specialized in breads and people would wait in a line down the block on Saturday mornings. We'd usually stop by on our walk back from the nearby Farmer's Market. How could we not when the aromas of freshly baked bread did the ol "come hither" on us ;-) I'm sure they made brioche. I mean, they seemingly made every kind of bread imaginable... and everything I tried was out of this world. I don't recall that I tried their brioche. In fact, I don't know that I ever heard of it before 2008. But I must have. I mean, it's bread... and I love bread!

Earlier this week I came across this post on Once Upon A Plate. After finding the mini brioche tins at Bed, Bath & Beyond a few days ago, I started the dough last night. It's not a difficult process... just lots of wait time. You start it one day by mixing up water, yeast, sugar, eggs and flour... let it rest in the chiller overnight... bring it to room temperature the next morning... add the butter... divide the dough into the tins... let it rise for a couple of hours and then bake it. Twenty minutes in the oven is all it takes for these mini brioche to come out lookin all fabulous... seeeeeee!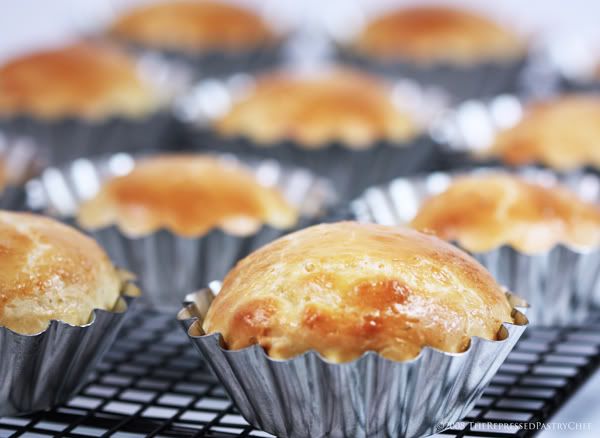 The recipe for the brioche is from Ina Garten can be found here on the Food Network site. It says it's available for a "limited time only" - not sure what that's about - but it's also available on the Once Upon A Plate blog :)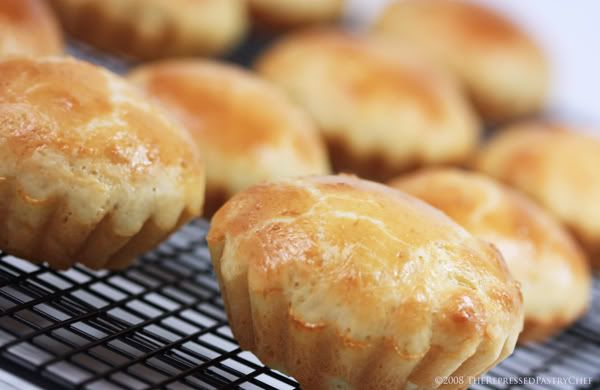 Have a delicious day!