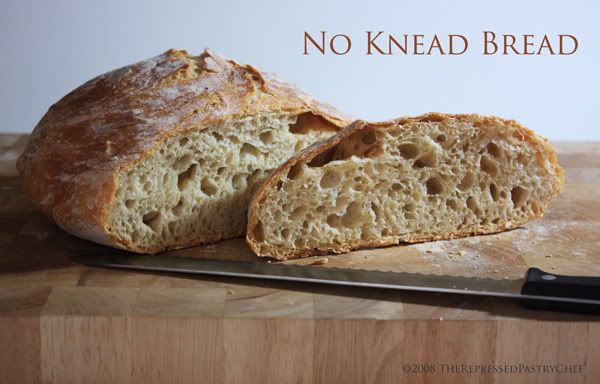 Another day... another bread-product. Are ya gettin tired of the bread items here lately? Are ya havin withdrawls and missing the sugar stuff? Hmmmm.... well, I'm not! I'm having loads of fun making breads right now. And if you're one who's sitting there saying "wow, gorgeous loaf of bread but I could *never* make it" trust me when I say you are sooooooo wrong. This is pretty much fool-proof. It is by far, without a doubt, most definitely, 100% completely and honestly the most simple bread recipe I've ever come across... and it produces beautiful results.

If you're not familiar with Mark Bittman, I encourage you to check him out. He adapted the recipe from Jim Lahey at the Sullivan Street Bakery. There's only four ingredients... flour, yeast, salt and water... and honestly, the ingredients do all the work. Okay, yeah, I know, my picture only shows three... it'll be hard, I realize it, but try... try and fight the urge to sue me ;-)


Combine, stir, cover and let it rest for 12-18 hours (mine rested for 21 cuz low-and-behold life keeps happening even when the dough is just, yanno, like kickin' back, resting). At that point mine looked like this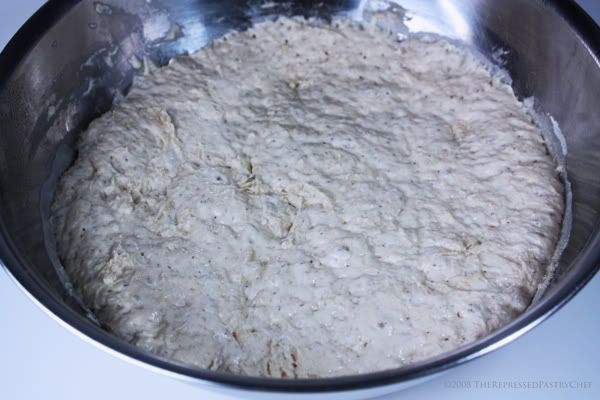 Turn it out, shape it and let that poor exhausted dough rest a few minutes more



Shape it into a ball, let it rise for 2 more hours and get ready to bake it. I used a 6qt enamel-on-cast-iron dutch oven which was pretty much the perfect size.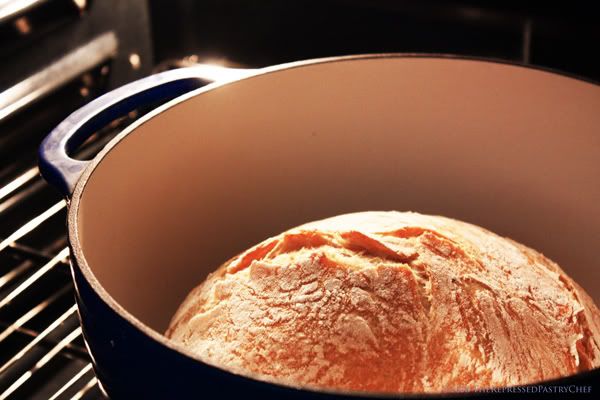 And when it's all done you've got some amazingly tasty bread for pretty much doin no work at all =)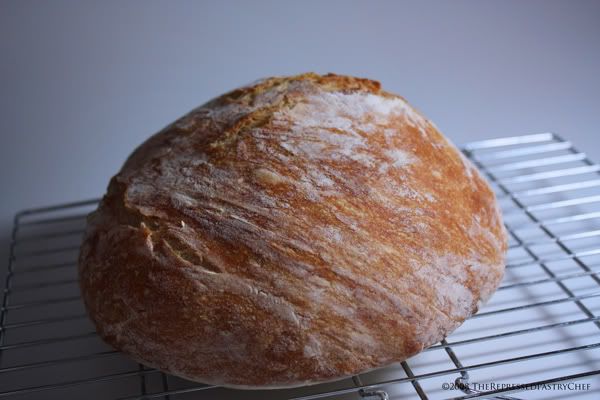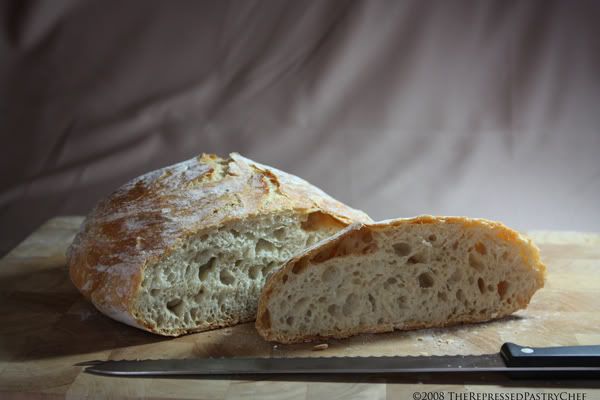 I've shown you how easy this is... now your homework assignment is to make your own and leave a comment about the experience. Or leave me a comment about something else... but really, you gotta make this bread especially if you think you can't make bread. Trust me, you can.

Click HERE for the full recipe for No-Knead Bread.

Have a delicious day!