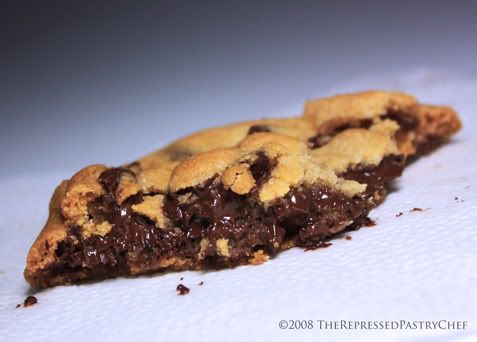 Weeks and weeks have gone by since I posted this which I thought would be my final post about chocolate chip cookies. Yeah, riiiiight. No such luck! So many people emailed to tell me I simply had to try the chocolate chip cookie recipe posted in the NY Times. Had to. Just haaaaaaad to, otherwise my life would be incomplete. So, like an awkward pre-teen girl trying desperately to fit in, I caved to peer pressure and did.

This is a recipe that certainly has a lot of ingredients: cake flour, bread flour, baking soda, baking powder, coarse salt, unsalted butter, light brown sugar, granulated sugar, eggs, natural vanilla extract, bittersweet chocolate disks...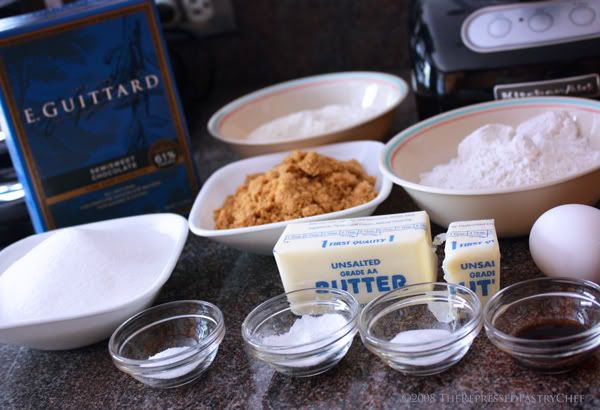 And it's fussy too... make the dough...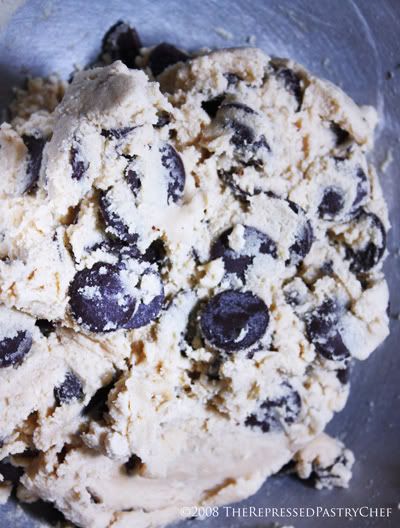 ... press plastic wrap against it, refrigerate for 24-36hrs... or up to 72hrs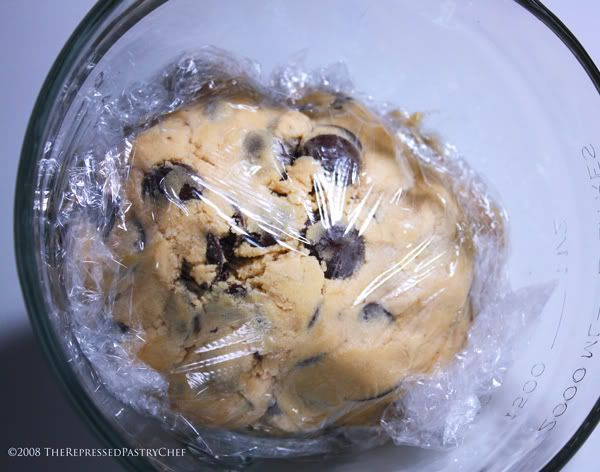 ... and then you're finally allowed to bake it... but only after you roll them into precisely weighed 3 1/2 ounce mounds making sure there are no chocolate pieces are poking up (turn them horizontally as to make for a "more attractive cookie")...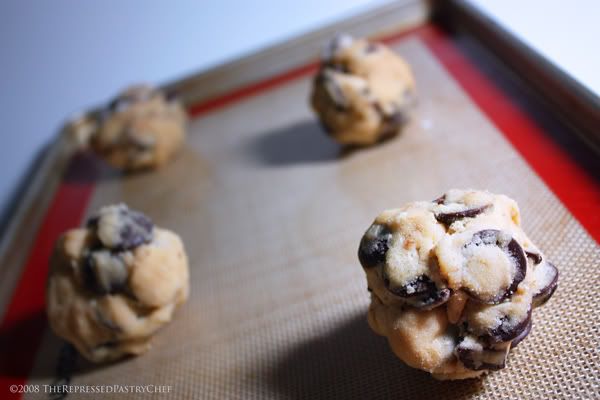 Sprinkle with the sea salt (I only sprinkled a few so that I could try it... the rest were sans salt) and then bake for 18-20 minutes. As you can see from the photos... these things spread... they spread *quite* a bit during baking...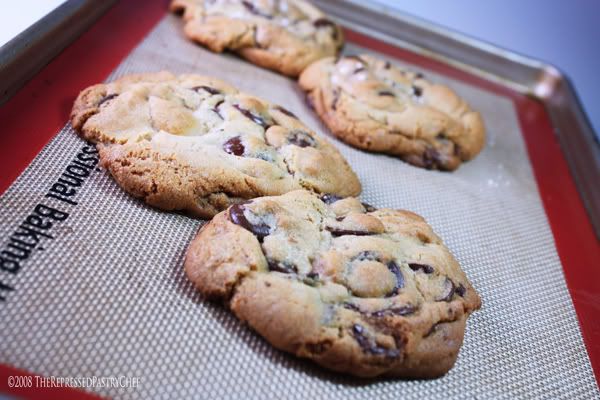 ... cool the sheet on a wire rack and then transfer to a different wire rack for cooling. Yes, these are among the fussiest chocolate chip cookies I've ever made. But... I won't lie... these cookies are actually good. I'd go so far as to say they're VERY good!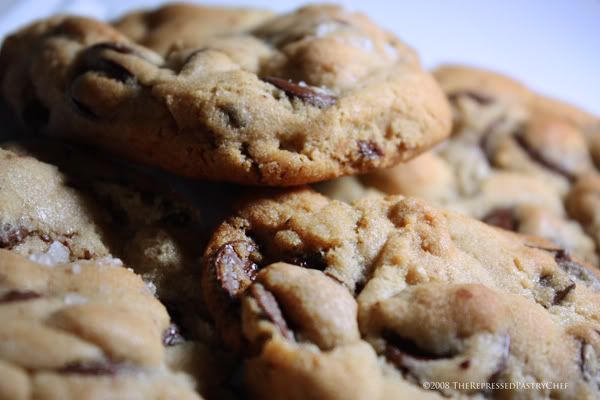 But I'll also be honest and tell you I am not at all a fan of the salt on top. In fact, when I ate just ONE of the salt-topped cookies, the salt mixed with the sweet left me incredibly nauseated. Incredibly :( But that's okay... there were plenty without the salt and I enjoyed them **thoroughly** :) :) :) I have zero regrets about making these cookies - at least now no one can give me a hard time about liking a chocolate chip cookie so much that I consider it my hands down favorite w/o having tried these famous NY Times Chocolate Chip Cookies. Funny little side story... a girl I know who's made these cookies calls them HER famous chocolate chip cookies. Hmmm... not sure how she can consider them HERS since the NYT put them out there and she made them from the recipe but uhm... okay, whatever works for ya! LOL!

If you still haven't made these NYT Chocolate Chip Cookies, the recipe can be found here.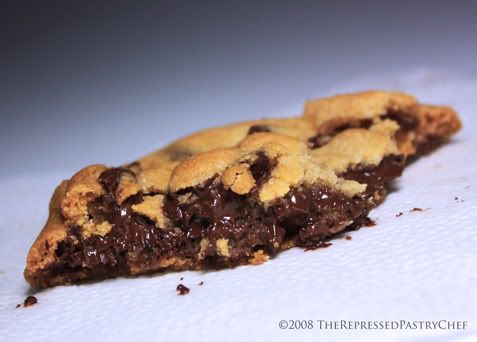 I've made them... I've tried them... and I still like these chocolate chip cookies better. Different strokes for different folks, right? ;-)

Have a delicious day :)