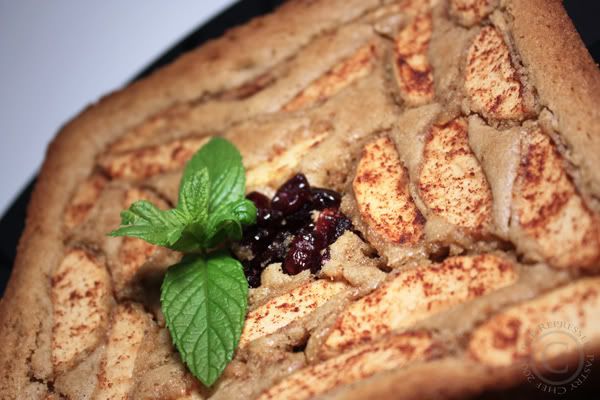 Oh yay! Another Tuesday... another Dorie Greenspan recipe :) How awesome is that! This week it's a cake that's a great way to use up some of your end-of-summer fruits. While the original recipe is made with plums, I happened to have a few Braeburn apples on hand. And that's the way this week's "Dimply Plum Cake" became a "Dimply Apple Cake" :)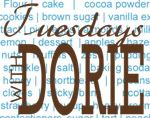 Michelle of Bake-En was the host of this week's TwD. She chose Dorie's Dimply Plum Cake. Graciously Dorie included several variations so using plums wasn't required - a very good thing since that's a fruit which doesn't go over all that well in our household. I wanted to use fruit I already had and my choices were grapes, raspberries, peaches and the final winner.... apples :)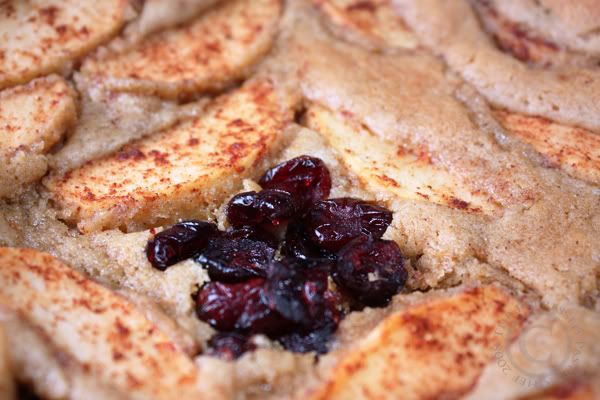 The cake is named "dimply plum" because laying halved plums on top of the batter gives the baked cake the appearance of "dimples" as the batter bakes up around the plums which sink just a tiny bit. Essentially, the cake bakes up around the plum halves. Well, since I didn't use halved apples, my "dimples" aren't round... my apples are sliced in crescent shapes so what should I really cake this cake? "Sunken Apple Slices" cake? "Sinking Slices Apple Cake"? Hmmm... I'm not sure but "Dimply Apple Cake" is just out :) To keep it from looking too boring, and to give the cake a bit more visual interest, I added a handful of drunken dried cranberries in the center. I soaked them in AppleJack for added flavor. As for the apple slices I tossed them in a mixture of cinnamon, freshly grated nutmeg, a touch of vanilla sugar, a sprinkling of cardamom and a little lemon juice. The result was fantastic!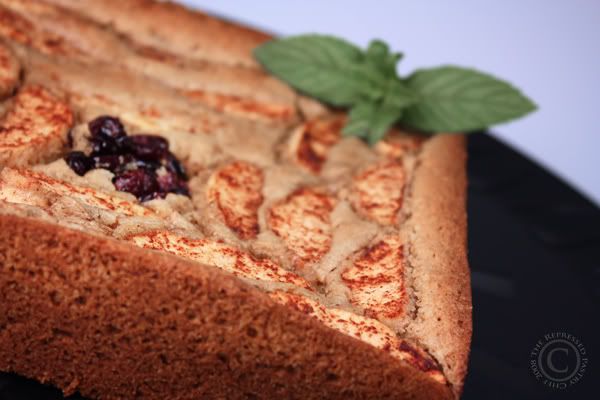 The cake itself came together quickly and baked up nicely. Dorie's recipe says to bake for about 45 minutes and this might be right for plums but I baked for a grand total of 1 hour and I'm still not convinced it was done enough but didn't want it to be dry in parts so I stopped there. Turned out just fine. It's definitely not an overtly sweet cake but a slice (or two?) is perfect with a cup of tea... or coffee if you prefer. A nice treat anytime of day or night. I'm glad I chose the Braeburn apples (they retain their shape nicely when cooked as opposed to other varieties which have a higher water content and cook down) and left them a little bit thicker. This gave not only great flavor BUT great texture as well.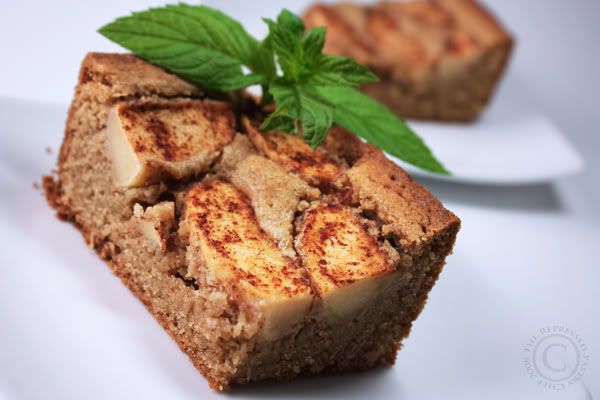 I would certainly make this cake again! For the recipe, please check Michelle's blog - and check out the other members of the TwD group by clicking here.

Have a delicious day!