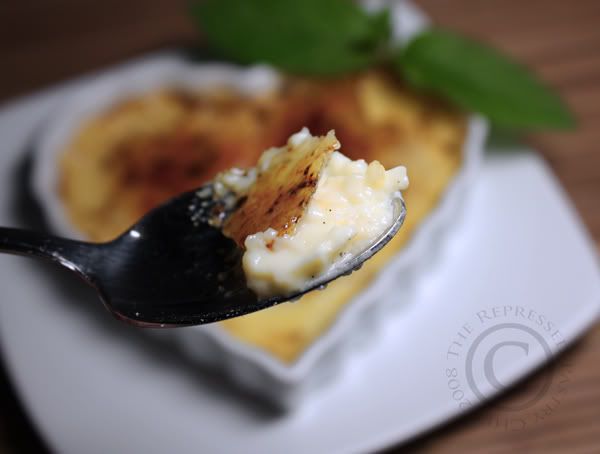 No matter where, no matter when, créme brulée has always been one of my absolute favorite desserts. I think it always will be :) It's Tuesday... we're baking with Dorie... and the recipe is créme brulée. It does not get better than this!!!


This week's host of Tuesdays with Dorie was Mari at Mevrouw Cupcake and I'm so glad she chose this specific recipe. I'll admit I've made créme brulée countless times but I could make it countless more and still never get enough. Many people think of this as being a rather high end dessert and feel too intimidated to even consider making créme brulée. If you're one of them, I encourage you to shake off your inhibitions and give it a try because it's a lot easier than you think. The basic ingredients are heavy cream, milk, egg yolks, sugar and vanilla extract. Not low in calories but it's a special treat for a special occasion (like, uhm, the last Monday of the month? yeah, that's the ticket!!) so let yourself indulge just a little :)

Traditionally, créme brulée is a baked egg custard with a caramelized (burnt) sugar "shell" that, if you ask me, is the best part. Breaking thru that crunchy brulée to the silky custard below is just heaven on a spoon :) I've previously posted a recipe for Lavender Créme Brulée using a method that differs from Dorie's. I'm used to baking these in a water bath that keeps the custard from scorching. Not so in Dorie's recipe as she does not use the water bath. But it's all good, she bakes them at an extremely low temperature (200 F) so the custard doesn't burn. The recipe says to bake for 50-60 minutes but realistically it takes more like 90 minutes to reach the correct consistency to remove them from the oven. There are so many variations and flavors that can be created but I chose to go the classic route and use vanilla bean - it just gives such a tremendous flavor.




After the custards are baked and refrigerated it's time to create the brulée... sprinkle a tablespoon of sugar over the top and hit it with a blowtorch. As the sugar heats it will liquify, change to a gorgeous golden color and then harden as it cools. If you don't have a blowtorch, in the recipe Dorie gives instruction for creating the brulée under the broiler. And speaking of the recipe, it can be found at our host's blog Mevrouw Cupcake. Also check out the other TwD bakers to see their creations as well.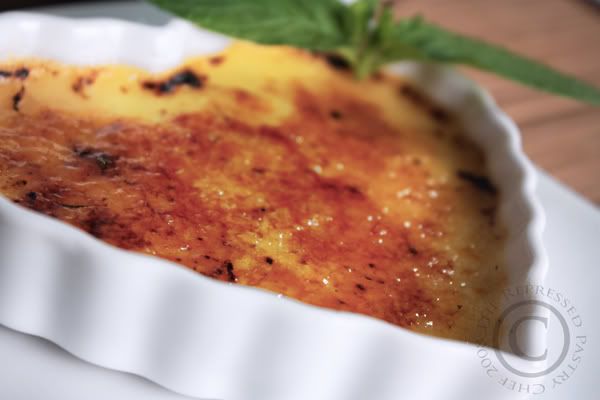 Have a delicious day!